The Art of the Start:

Community Controlled Food Initiative
---
One of our enterprises is the Community Controlled Food Initiative (CCFI) which we launched in response to a wave of grocery stores closing in our neighborhood, further limiting access to healthy food.
CCFI is a food cooperative that buys directly from local and urban farmers and sells to community at wholesale prices. Launched in June 2016, CCFI has bought and sold over 6,000 pounds of produce, serving more than 100 individuals and families, and developing an intergenerational, multi-racial leadership team.
By the end of 2017 we are on track to double our membership to further the impact and economic sustainability of the project.
---

---

Individuals & Families Served
---

Pounds of Produce Distributed
---
Expansion and Replication
---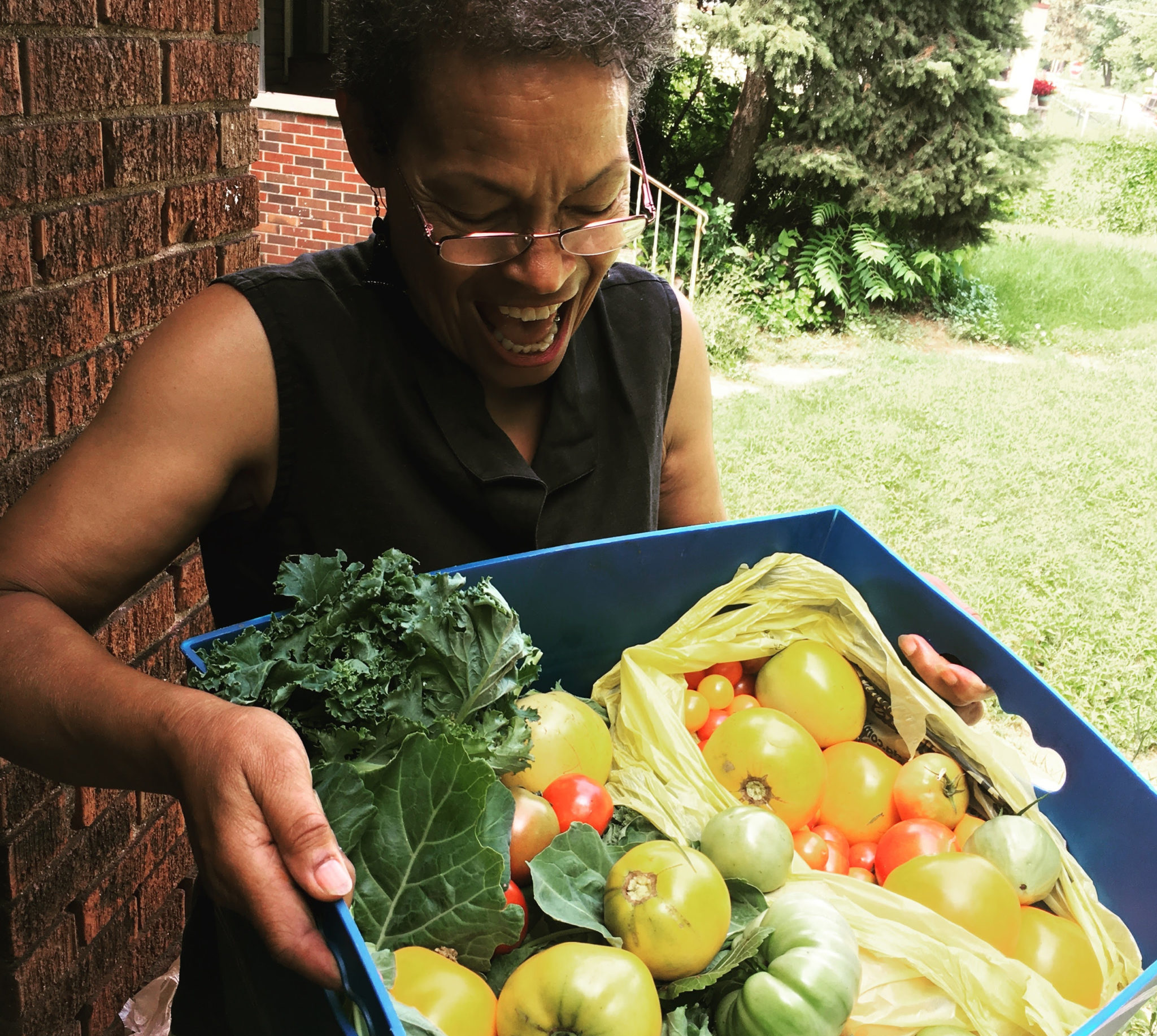 LEARN MORE ABOUT CCFI
Kheprw Institute uses community empowerment and social enterprises to build local capacity and leadership. CCFI uses this approach to address a community need for fresh, healthy food, while building relationships and supporting local farmers.
A short-term goal for expanding CCFI in Indianapolis is to increase the frequency and volume of distribution which would allow us to create more economic opportunity to hire cooperative members to run and manage the business along with supporting more urban and local farmers.
Our long-term goal for scaling CCFI is to deepen our impact locally through changing the food culture and food system by empowering a generation of urban farmers, community leaders and entrepreneurs with the skills to address the food access issue and beyond. Another long-term goal is to create tools and a training curriculum that we can teach to communities around the country to help them adapt and implement this innovative and community-centered approach to healthy food access.
Scarabys Consulting is a vehicle to transfer knowledge and skills accumulated by the Kheprw team throughout their history of work to support the creation of similar models in different communities. By addressing the issue of food access holistically, incorporating economic opportunity and community agency this approach stands to have a great impact on communities and food systems around the country and world.
_______
References Social Entrepreneurship and Societal Transformation: An Exploratory Study Alvord, Sarah H;Brown, L David;Letts, Christine W The Journal of Applied Behavioral Science; Sep 2004; 40, 3; ProQuest pg. 260