BRIDGING THE GAP BETWEEN ART + COMMUNITY

KI Artist in Residence
---
KI's artist in residence synergizes art and creative processes with community initiatives such as youth development, food and equity and social entrepreneurship. Using art to challenge and shift perspectives, they shed light on ideas and initiatives that are a focus of KI's work. Art has always been at the center of transformation in community, building a collective community voice, and building community and bringing people together around art and culture.
EMCEE - POET - SPOKEN WORD - TEACHING ARTIST

Mariah Ivey
---
"Here is someone worthy of the Ancestors who delivered her, "Alice Walker wrote of Angela Davis. The weighted words act as both affirmation and mandate for teaching artist and activist Mariah Ivey. She is as she becomes. Ivey is a nationally renowned poet, emcee, and creative force born and raised in Indianapolis,IN. Her love of written and spoken word came into fruition at just 10 years old. She crafted a lifelong discipline from a natural sense of curiosity, inquisitiveness and scribbles in her first notebooks. She wrote herself into being.
---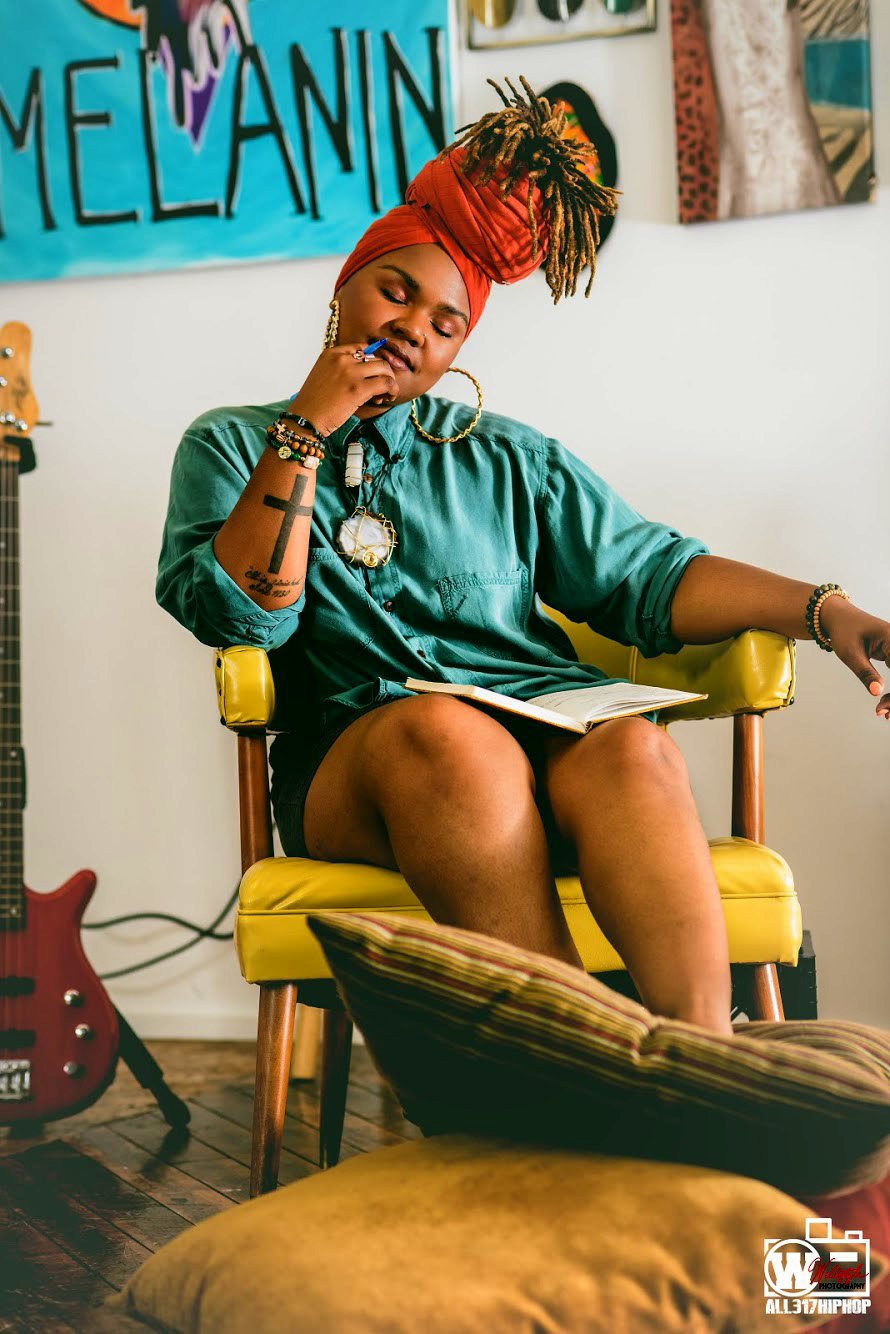 Ivey is a graduate of Pike High School, studied at Columbia College Chicago, and is a lifelong student of womanist theory and praxis. Her work explores and exemplifies the intersections of black womanhood, the intricacies of black culture and ancestry, the mystery of spirituality within and beyond religion, and the power of communal healing. She toured the East Coast with the co-created Art is Life collective during the spring of 2015. Ivey is a fixture of local, regional, and national platforms, with her work showcased in the Indianapolis Star, Indianapolis Recorder Newspaper, NUVO, and Just Women Magazine. The Indianapolis Arts Council selected Ivey as one of four featured artists for Art & Soul 2016, an annual celebration of the local black creative class. Last year, she served as the opening performer for Beverly Bond, creator of Black Girls Rock. As a Spoken Word Artist, MC, and Vocalist she's also had the pleasure of opening for Hip-Hop Icons Dead Prez, Bone Thugs-N-Harmony, Pharoahe Monch, and Arrested Development alongside her band, TribeSouL.
By day, Ivey serves at Kheprw Institute as the 2018 Artist in residence, synergizing art and culture within community based initiatives such as food inequity, climate resilience,  social entrepreneurship, and youth development. Most evenings and weekends she is the Lead Artist and MC of TribeSouL, a popular genre-bending hip-hop, soul, and spoken word collective. She is also the founder and host of local performing arts space, That Peace Open Mic. To learn more about Ivey's work and inquire about performances and programming, contact her by email at BookingMariahIvey@gmail.com.
CONTACT MARIAH IVEY

Become a Featured Artist
---
Looking for a space to display or perform your art? Use the form below to contact Mariah Ivey about becoming a featured monthly artist at Kheprw Institute.
---