KI'S NEWEST SOCIAL ENTERPRISE


We Run This: Up and Running

---
Food is a powerful tool to build community. Across all cultures, you will find that people gather for large feasts for family, community, and celebration. It is an art form that is accessible across all borders. Many call food the language of love, but at We Run This, food is a platform for healing, love, and community.
The program is a manifestation of Kheprw's Social Capital development in community. Kheprw staff were frequent supporters of a youth culinary reentry program called AiM, who operated Crossroads Cafe to train its youth. Kheprw Staff met Scott Janz at Crossroads Cafe, who was the program and kitchen manager. KI staff felt inspired by the mission of the organization and supported the program through hosting meetings at the cafe and discussed possible collaborations.
When Aim closed in January 2017, KI invited Scott to cater an event at the Institute. The food was a crowd favorite and KI continued to hire him as a caterer for other events. Kheprw Staff and Scott discussed the creation of a social enterprise model for the catering and mentorship service for reentry youth. "We Run This" received its name in late October 2017. Tabitha Barbour, chef and social media specialist, and Ethan Evans, marketing specialist, joined the team to help drive the initiative forward.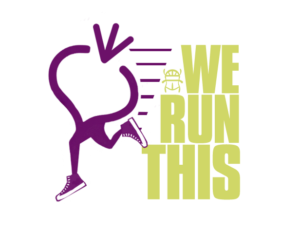 Social Capital played a huge role in developing We Run This, because of the relationships Kheprw formed and through identifying talents, resources, and opportunity right within our community.
We Run This is officially ready for launch and available to cater your next board meeting, birthday, or bar mitzvah. As well, we are available for hire for workshops including ServSafe Training and Certification, Personalized Healthy Meal Planning, and cooking across a variety of dietary restrictions. Check out our website for our menu, as well as a complete list of offered workshops.
Coming up in May, We Run This will be the featured Culinary Artists at Open Bite Night, an event created to give local chefs a platform to create and reach larger audiences, using small plated foods, in a community festival setting. As well, We Run This is the internal catering service for most KI events, where we often create off-menu original dishes tailored to the event.
So check us out! Come out and support We Run This on May 12 for Open Bite Night; for more details, check out this link.
If you would like to try our delicious food while supporting reentry youth healing and mentorship, contact us to cater your next event, or let us facilitate wellness and personal growth within your community with one of our workshops. We will see you at the next KI Event, gathering together around good food, community, and Social Capital. We Run This!