Start Your Fundraiser Early, Before Matching Funds Run Out!
Hello friends! Thanks for deciding to help us fundraise on Facebook. Remember everything you raise on #GivingTuesday November 27, after 8AM EST will be tripled, while the matching funds last. We recommend you start your fundraiser as close to 8am as possible! You can create your fundraiser the day before, but make sure to let people know that donations won't be matched until 8am on November 27.
Easy Steps to Setup Your Fundraiser with Pictures 😀
The first step is to make sure your logged into facebook and then click this link: https://www.facebook.com/fundraisers/
At the top of the page where it mentions #GivingTuesday click "Select Non-Profit":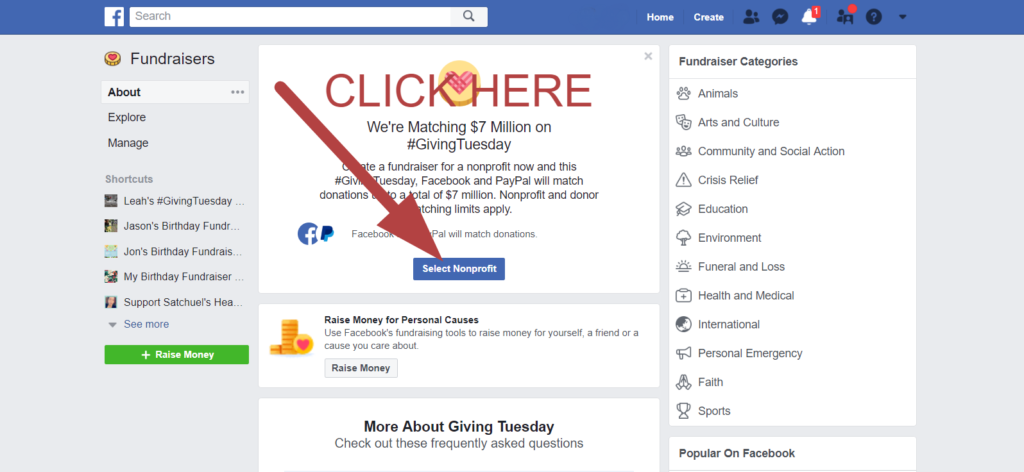 Then type in Kheprw Institute and we should show up then click on Kheprw Institute: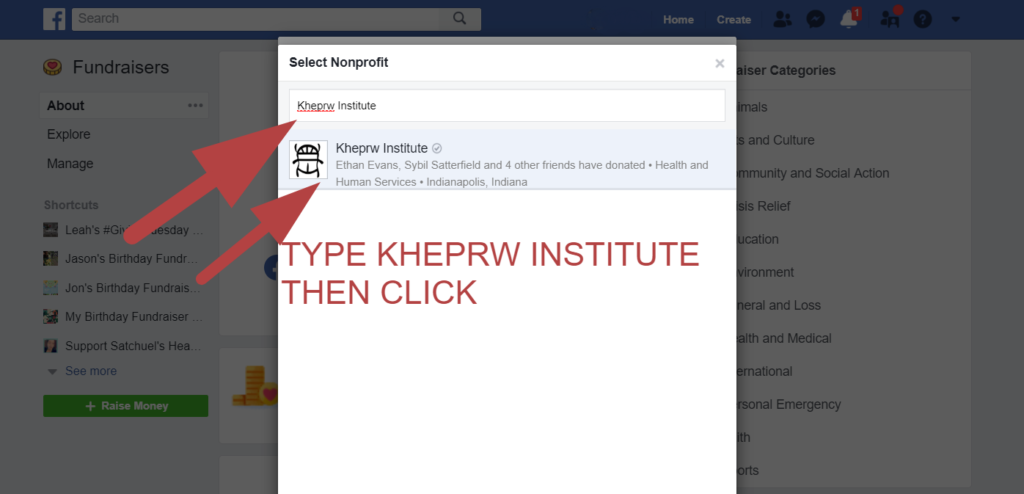 Then you can set your fundraising goal. We'd recommend that you set your goal to be at least 2-4 times what you're planning to donate to your own fundraiser to get it started. You will also set the end date of the fundraiser. We'd suggest setting the end date to November 28 to create urgency for people to give on #GivingTuesday so they get the double match. Press next.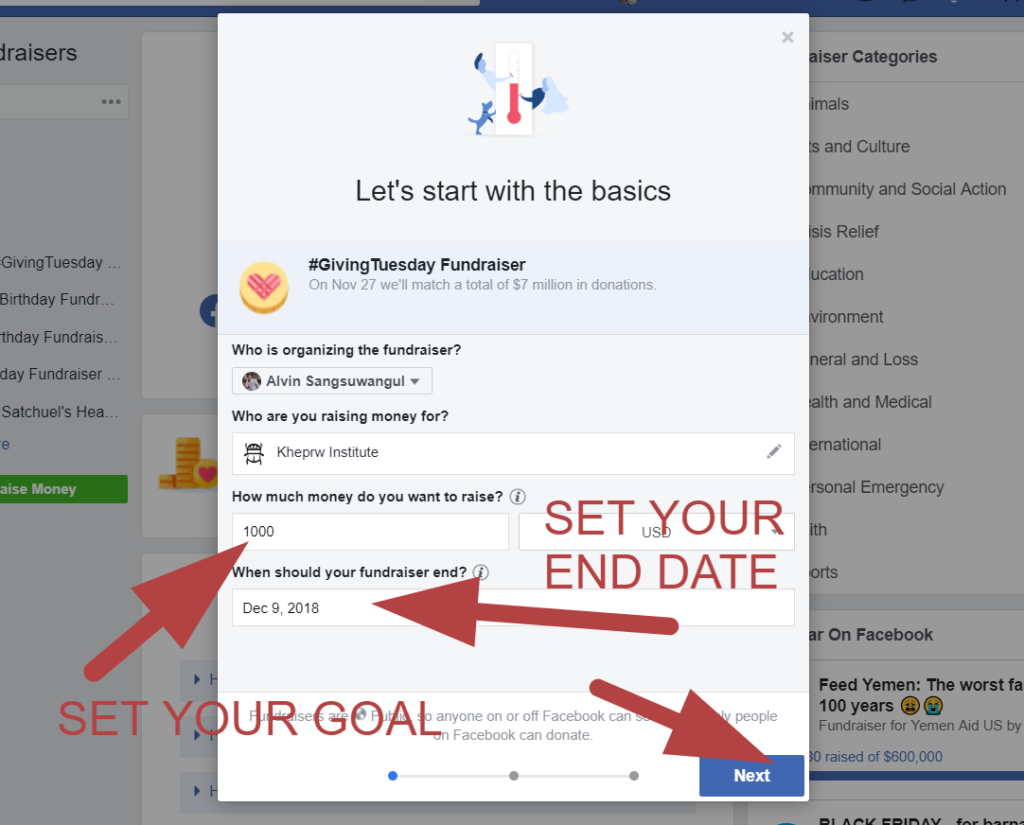 Now you'll be asked to give the fundraiser a title and tell people why you're raising money. You can copy and paste the template we have below or write your own! Or use the template and add your own flavor!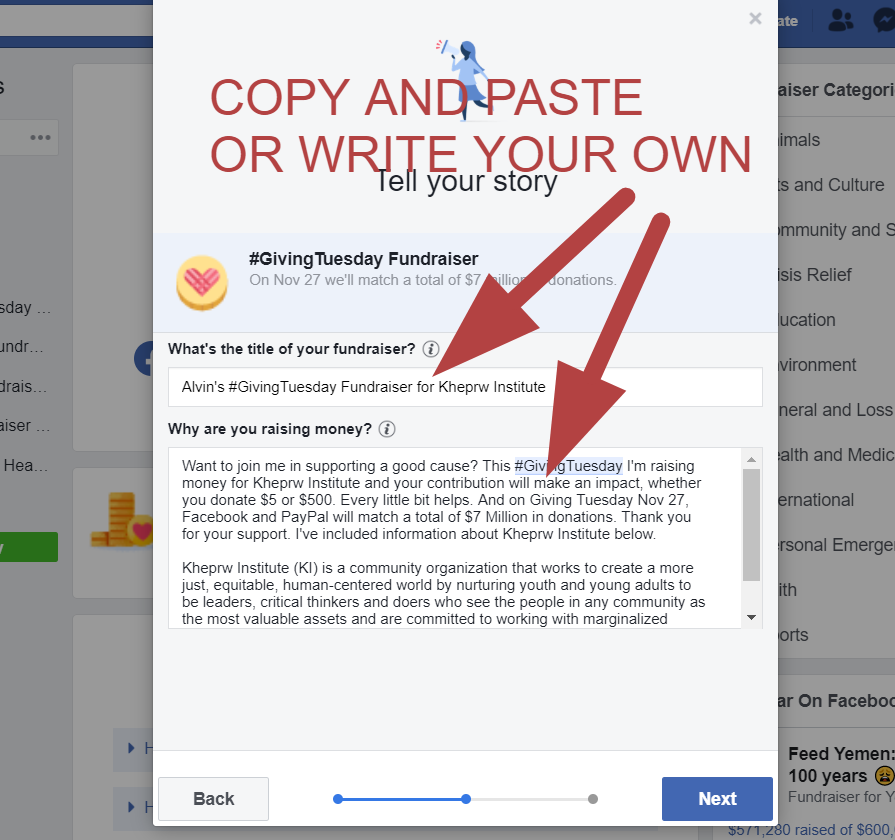 Fundraiser Template
Title: (Can use the default title, or use the one below)
I Support Kheprw Institute – Help Launch Cafe Creative!
Why you're raising money:
This #GivingTuesday I'm raising money for Kheprw Institute to launch Café Creative.
Imagine having a place in the community where creatives come together to work, conduct business and connect with each other. Where community members can enjoy art, music, film and other cultural events. Cafe Creative, located in the Renaissance Center at 3549 Boulevard Place, will provide space for local residents and artists to give life and expression to the world they envision where everyone is valued, respected and supported. It will also be a place where individuals are challenged in their thinking, exposed to different perspectives and encouraged to be bold, creative, and courageous in grappling with and addressing hard issues!
Your contribution will make an impact, whether you donate $5 or $500. Every little bit helps. And on GivingTuesday, Facebook and PayPal will match a total of $7 Million in donations. Additionally, the Indiana Housing & Community Development Authority in Partnership with Patronicity will match all donations to support Cafe Creative as part of their Creating Places Program. YOUR DONATIONS WILL BE TRIPLED! $25 = $75, $100 = $300, $1000 = $3000!
Thank you for your support. I've included information about Kheprw Institute below. You can also checkout their website to learn more (kheprw.org).
Kheprw Institute (KI) is a community organization that works to create a more just, equitable, human-centered world by nurturing youth and young adults to be leaders, critical thinkers and doers who see the people in any community as the most valuable assets. With over 15 years of experience, they are committed to working with underserved communities to bring about change that is empowering and self-sustaining.
Choose a Picture
Use the banner that shows up by default and click create.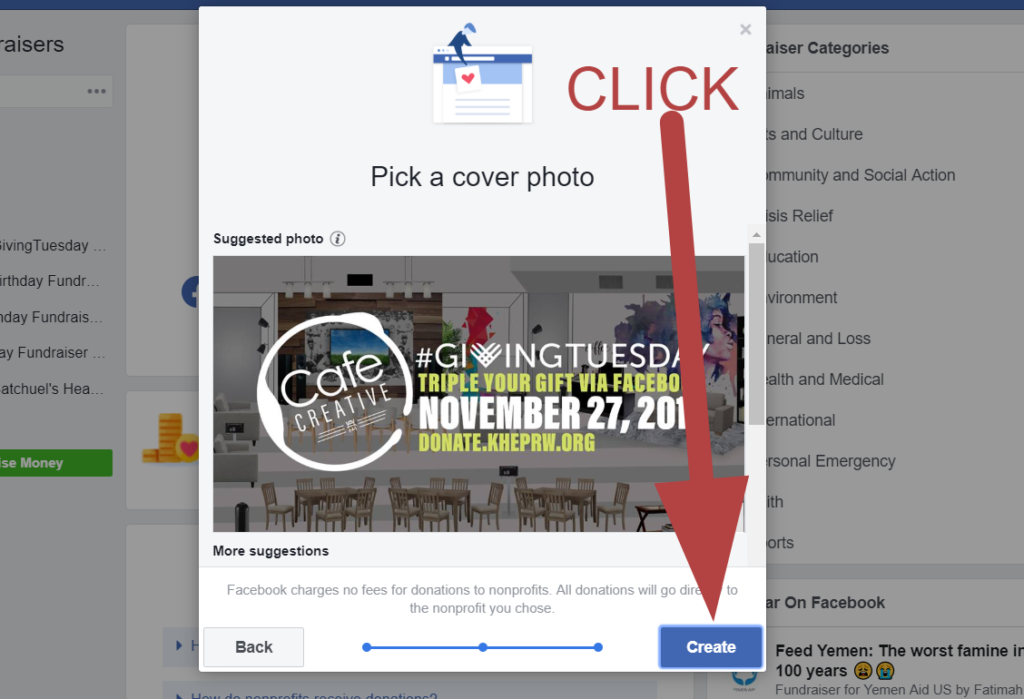 Congrats your fundraiser is live! However it won't do anything unless you invite people and share it.
Next you will be prompted to invite your Facebook friends to contribute to the fundraiser. Invite as many friends as you think would be interested in supporting.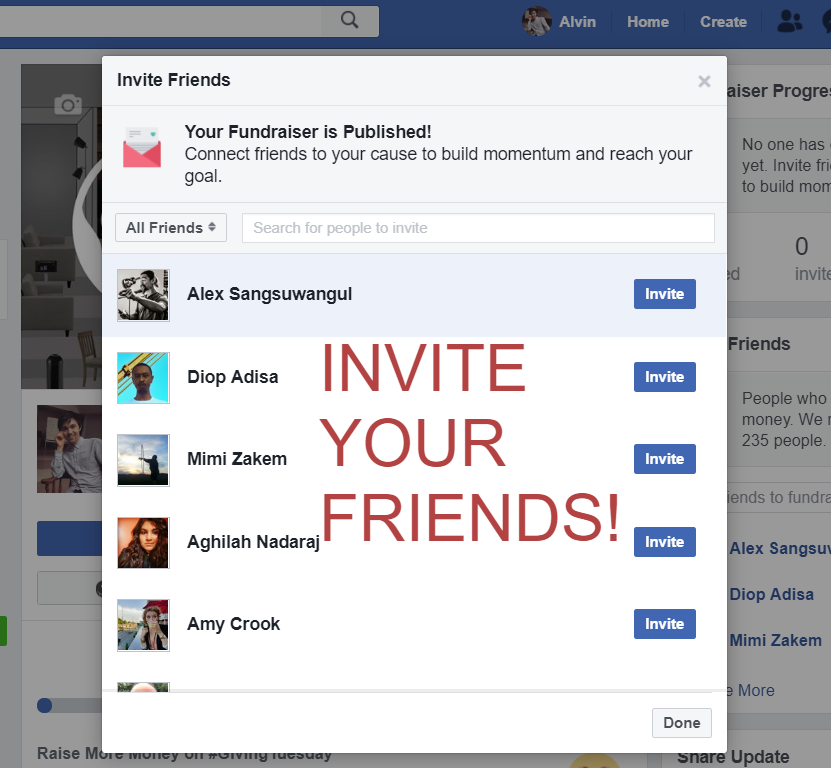 Get things started by donating to your own fundraiser!
Show that you really support by being your first donor. People will see that you're serious about your support.
Share and tag your friends!
Press the share button and tag your friends that you think would be most willing and interested in supporting!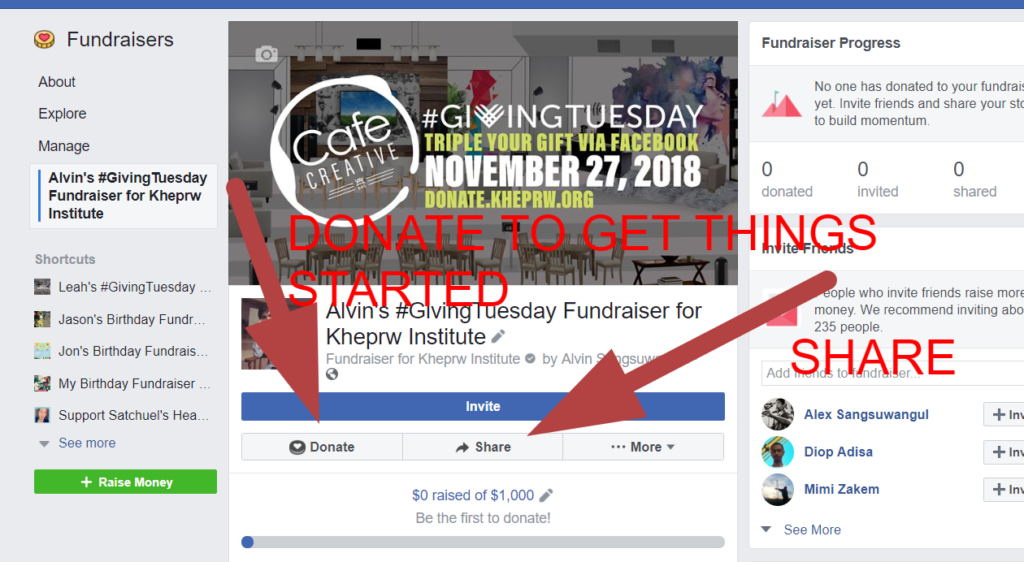 THANK YOU, THANK YOU, THANK YOU
Your support is what makes our work possible. Good luck and please let us know if you run into any issues! Email socialmedia@kheprw.org or call 317-329-4803 ext. 720.