---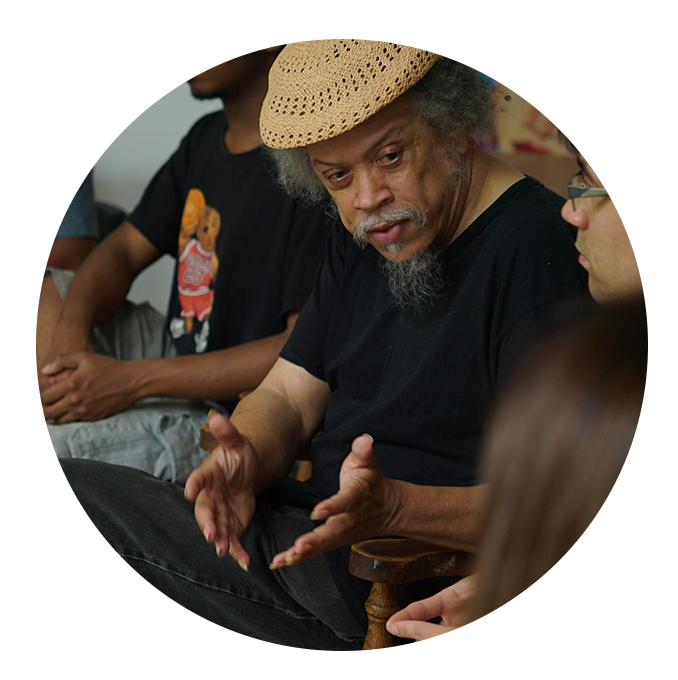 Imhotep Adisa
Imhotep Adisa is the Executive Director and Co-Founder of the Kheprw Institute, a non-profit organization focused on youth development in Indianapolis, IN. Throughout a momentous 14-year period, Imhotep has guided the Kheprw Institute (KI) as it has blossomed from a small mentorship program serving 5 African American high school males to a mid-size intergenerational multi-racial organization addressing and creating future-oriented solutions for myriads of community challenges: education, environment, economy, and empowerment. Drawing on a lifetime of experience as an entrepreneur and servant leader, Imhotep has helped to successfully launch a multitude of social enterprises with little to no monetary capital. He instead focuses on the power of social capital and believes relationships and people are the most valuable resource in any community. He uses these community-centered businesses as platforms for community economic development and leadership development, serving as a mentor and coach to dozens of individuals within the organization and outside of it.
---
---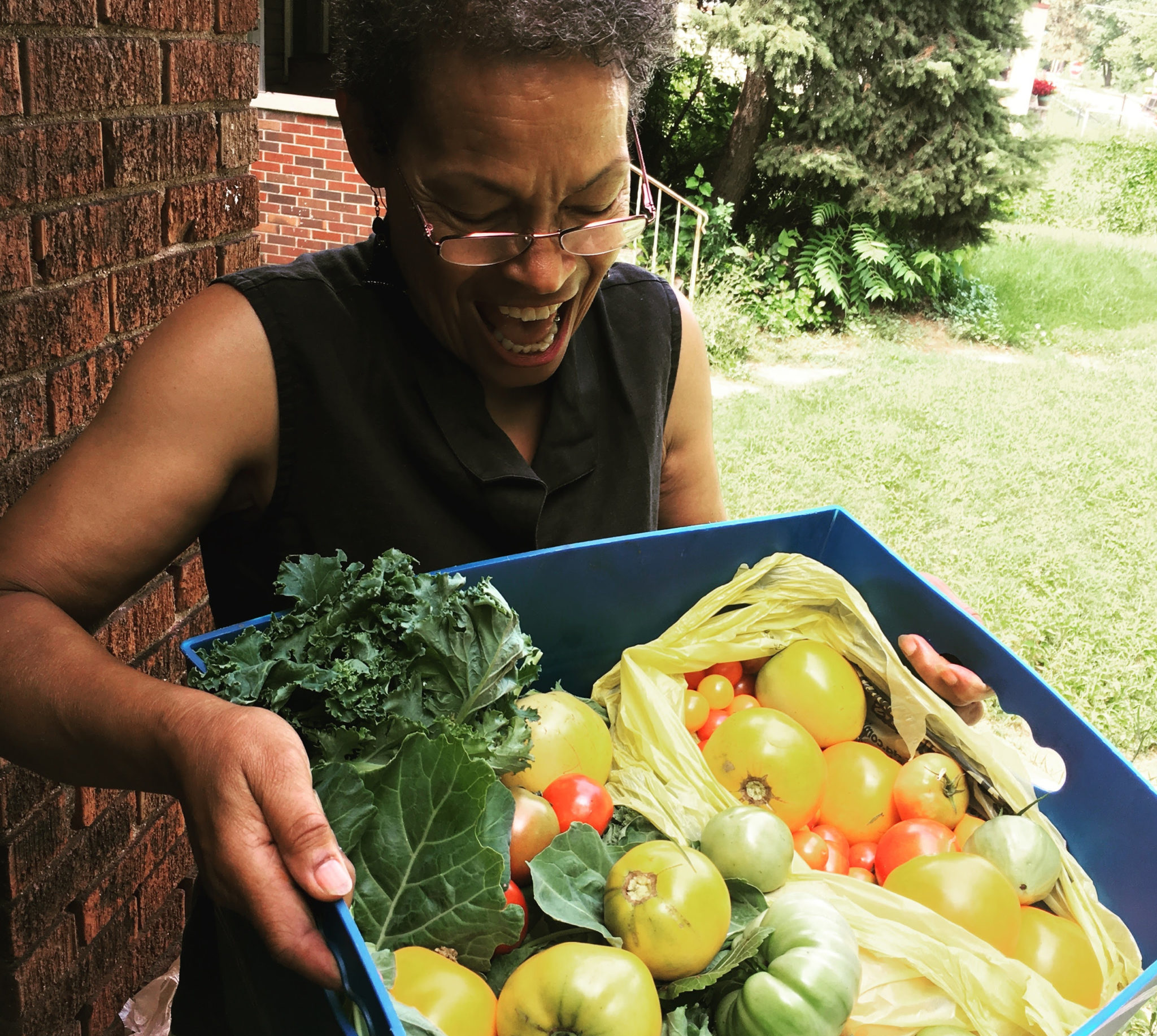 Paulette Fair
Paulette Fair is a co-founder of the Kheprw Institute. She is passionate about empowering black youth to succeed academically and gain valuable life skills to serve them and their community into adulthood. In the summer of 2003, Fair, Imhotep Adisa, and Pambana Uishi founded KI to provide tutoring for her grandson, her colleague's son, and a couple of their friends in reading, algebra, and public speaking. Since then, she has served as KI's program director and overseen its growth to help a broad group of youth and the community who work to improve themselves and change the world.
---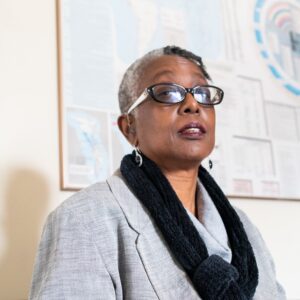 Pambana Uishi
Pambana Uishi is the Finance Lead/Office Manager and one of the founders of the Kheprw Institute. Currently, she handles the organization's accounting, fund development, and administrative aspects. Before joining the staff, she worked to encourage civic engagement as an independent consultant and assisted youth and adults in finding and obtaining employment in workforce development. With over 30 years of experience in youth development, she is committed to empowering youth with the skills, abilities, and opportunities needed to be a positive force for change in their communities and the world." Passionate about working with Kheprw and the community to build community wealth, she believes everyone should have the support and resources to thrive, prosper and be the best.
---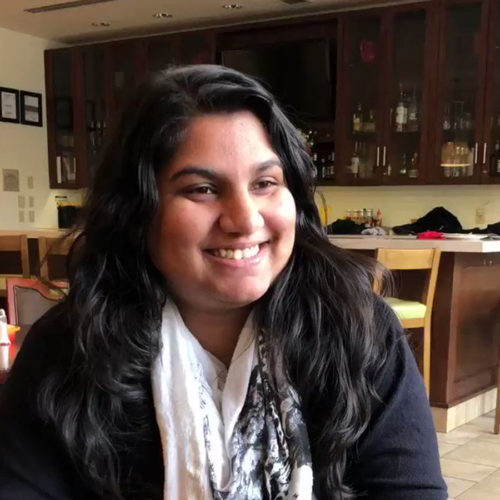 Aghilah Nadaraj
Aghilah Nadaraj (she/they) has been a community wealth builder with the Kheprw Institute since 2016 in fund development and climate/environmental justice. She represents KI, serving on the board of the Climate Justice Alliance. They are passionate about social justice and liberation, especially within the global context, coming from her experience as a diasporic Malaysian Tamil. She believes in the power of community and relationships to achieve a radical vision of a just and whole world.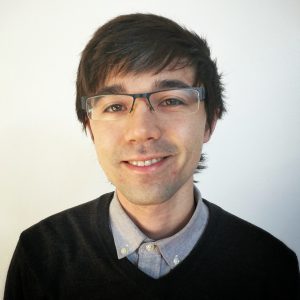 Alvin Sangsuwangul
Alvin Sangsuwangul grew up in Indianapolis and graduated from Pomona College in Claremont, CA. He joined the Kheprw team in 2012. Over the years, he has provided leadership to our work in technology, marketing, project management, entrepreneurship, and consulting. Alvin currently leads Kheprw's work in affordable housing and our effort to establish a citywide community land trust with the support of the City of Indianapolis and Homes for All Indy Coalition. Alvin is gregarious, enjoys solving problems and fixing things, and takes on Kheprw's home maintenance needs. He's also learning to play the piano.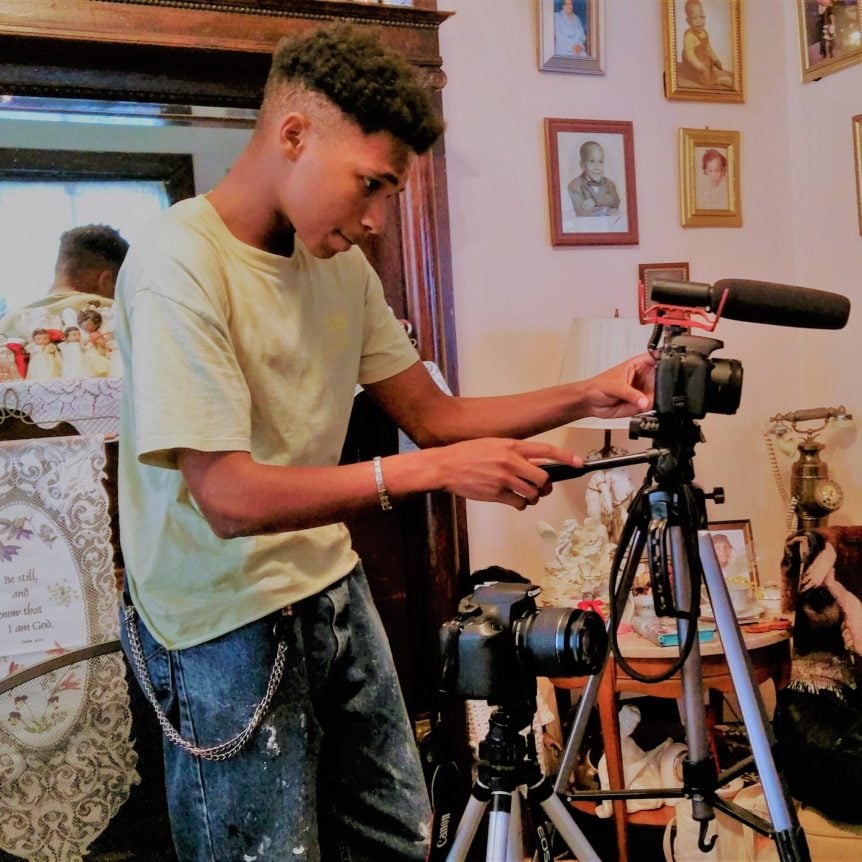 Chinyelu Mwaafrika
Chinyelu Mwaafrika is an actor, artist, and lifelong member of the Kheprw Community. Since joining Kheprw, he has been involved in many aspects of the work, but he has worked as an official member of the Kheprw Video team since 2016. His primary focus in all of his work is community building and shifting narratives, helping others understand that there is strength in unity. Outside of his career with Kheprw, he regularly acts at theaters all over Indiana. In addition, he enjoys film, TV, and books and is currently writing a series of graphic novels.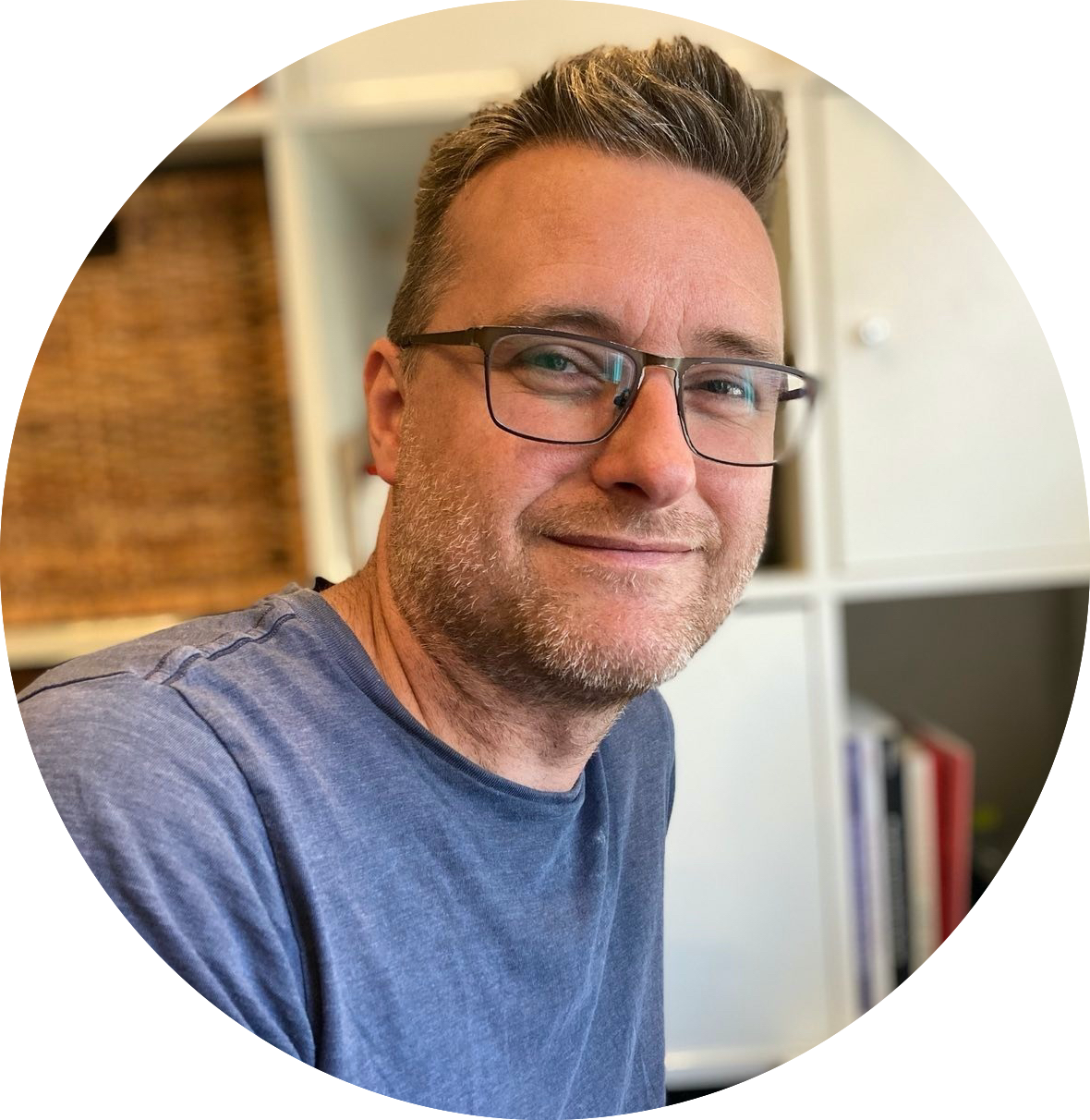 Chris Hartley
Chris Hartley grew up in North Carolina and Georgia and received a degree in Political Science from Beloit College in Beloit, Wisconsin. He first connected with Kheprw Institute in 2012. In his current role as a program manager for the Democratizing our Data program, Chris uses various technical skills to solve mysteries, improve processes, and answer tough questions. He has two children and enjoys learning, exploring, running, and climbing.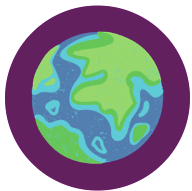 Damon Taziyah
Hi, I'm Damon Taziyah, proud father of 4, happy husband, and overall creative entrepreneur. I've been involved in Kheprw for over 20 years in various capacities: and currently sit on the board and other program committees. My primary focus at kheprw is championing our Community Wealth Building movement through social entrepreneurship and art activism. This involves playing a vital role in the planning and developing of our Alkhemy Social Enterprise programs and Cafe Creative Space. This includes one-on-one mentoring, convincing supportive group spaces for collective work, and community building for artists, organizers, and entrepreneurs. Lastly, I play the role of co-building an ecosystem of resources for entrepreneurs in the space. I value any group or institution that focuses on building a safe distance, owned and operated by the people directly affected by the outcomes. FOR US BY US, as the saying goes. I'm raising a family, which is my most prized accomplishment. To have a space like Kherpw, where I can bring my whole self and family, is a godsend; and high on my interest lists. This is a lifelong pursuit. Other personal interests include martial arts, design, and technology.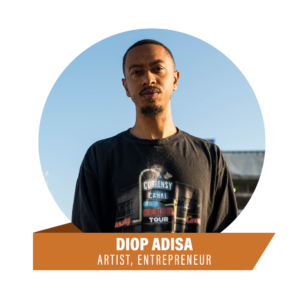 Diop Adisa
Diop Adisa was born and raised in Indianapolis, Indiana. He attended Broad Ripple high school and IUPUI. He has been with the grassroots community organization Kheprw Institute (KI) since its inception in 2003. To describe him simply, he's an artist and entrepreneur. He's currently assisting with the Alkhemy Incubator, which works to support entrepreneurs of colors who are interested in building community wealth.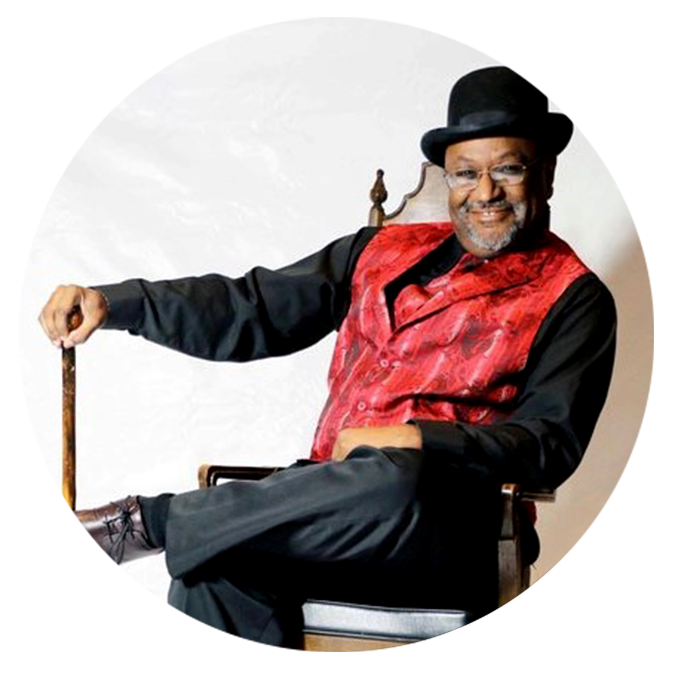 Maurice Broaddus
Maurice is KI's Afrofuturist in residence. A community organizer and teacher, his work has appeared in Lightspeed Magazine, Black Panther: Tales from Wakanda, Weird Tales, Magazine of F&SF, and Uncanny Magazine. His books include the sci-fi novel Sweep of Stars; the steampunk works Buffalo Soldier and Pimp My Airship; and the middle-grade detective novels, The Usual Suspects and Unfadeable. His project, Sorcerers, is being adapted as a television show for AMC. In addition, he's an editor at Apex Magazine. Learn more at MauriceBroaddus.com. Maurice has a passion for writing; I write from a place of future hope and believe in the power of art to change the world and teaching; I love working with young leaders, relationships, God, family, friends, and neighbors, and make my world a better place.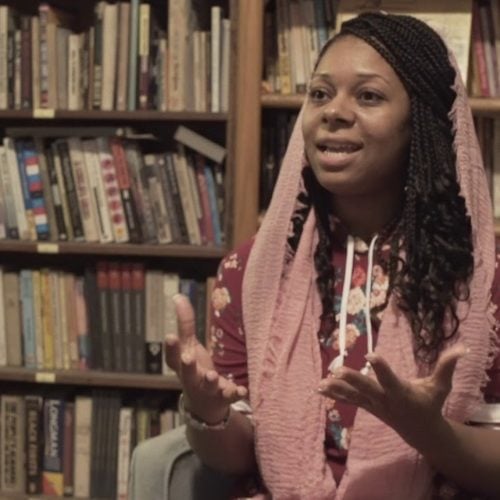 La'Kiyah Muhammad
La'Kiyah Muhammad is an urban farmer and teacher for Kheprw Institute and the garden coordinator for Kheprw's Growin' Good in the Hood Garden. She advocates for poor and oppressed people and is a mother of three. In addition, Muhammad is the owner and operator of Earthly Clean Products.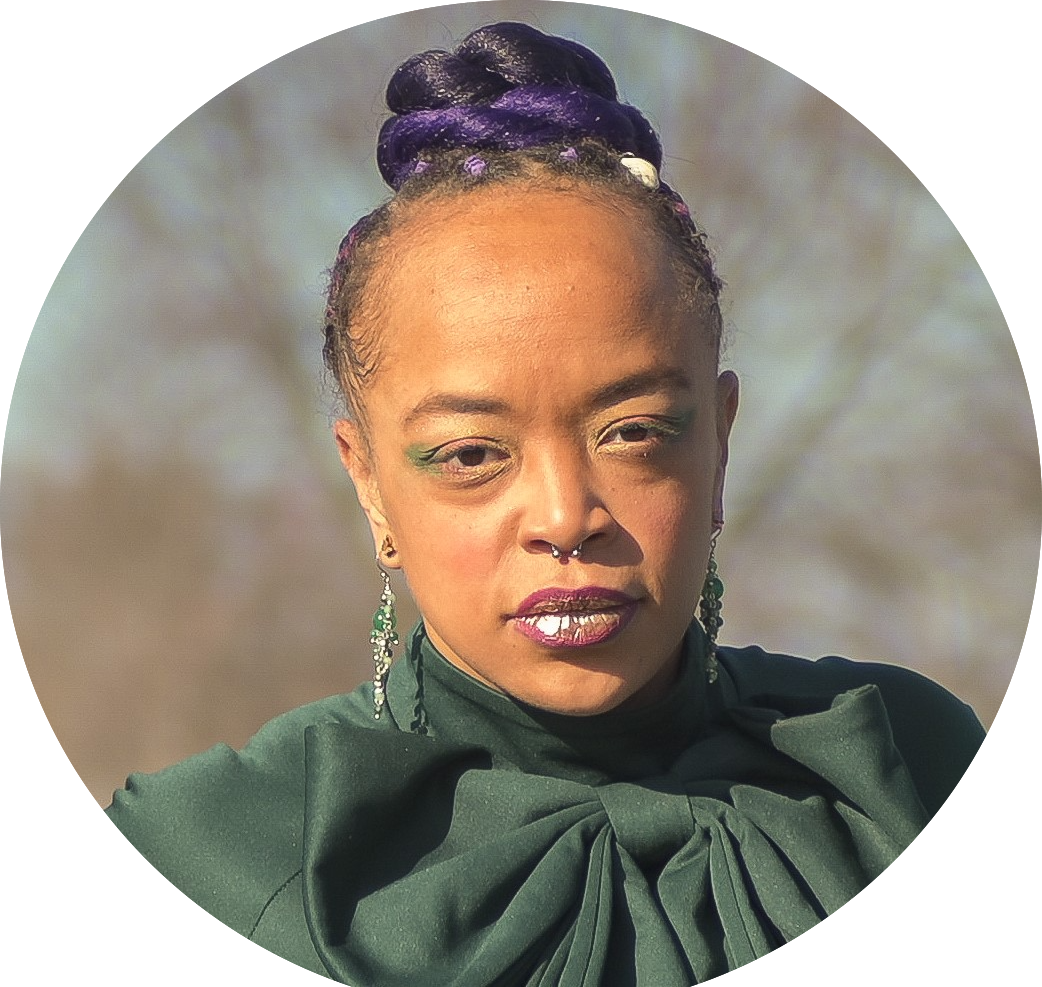 Niandi Makeda
For me, a community mindset is not a choice but is merely built into my existence. One of my first work experiences was with Scarabys Consulting. Since then I've studied subjects from psychology to medical chemistry to design to anthropology, etc. I worked at an education non-profit in San Francisco for about a decade until I moved onto working as a child development consultant for differently abled children and preemies. I'd love to blame nepotism on my involvement at Kheprw but I can definitely hold my own or at least fake it for the most part. I am currently leading our donor stewardship planning, assisting with fundraising, in addition to occasionally providing my insight on human behaviour. Every moment is an opportunity to learn and grow, so who knows what they will have me take on next.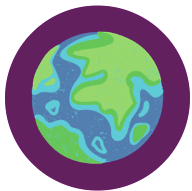 Jeru Qadar
Jeru is a recent graduate from IUPUI's SPEA program and has been with Kheprw Institute for over two years. Jeru firmly believes that Kheprw's Community Wealth Building approach is the key to meeting the needs of the people in Indianapolis and beyond. Currently, he serves in the storytelling division as a social media manager, and you can catch him every Friday on our Mumbo Jumbo Community Conversations. When he isn't in the Kheprw space, Jeru plays bass with his bandmates, moshing at a house show, or coding his indie game.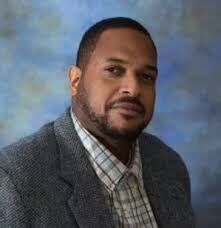 Kahlil Mwaafrika
My name is Kahlil Mwaafrika. I work in many roles within Kheprw, from board level to operations. My work provides support and capacity to Kheprw programs. My specific focuses are project management, grant writing, and mentorship. I am passionate about systemic change for disenfranchised people through education and empowerment. I have spent 30 years practicing my activism as an early childhood administrator, consultant, and university faculty. My interests include family, nature, learning, sharing, friends, food, and most music genres.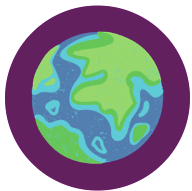 Kathy Roache
my name is Kathy Roache. I am from Indianapolis Indiana, graduating from Arlington High School. I joined KI in February 2022 as a trainee on the Salesforce platform. In September 2022 I became a consultant with Scarabys Consulting. I provide assistance with the application process and document submission for the Indy Affordable Modification Program (IndyAMP). I am part of the IndyAMP Applications Team.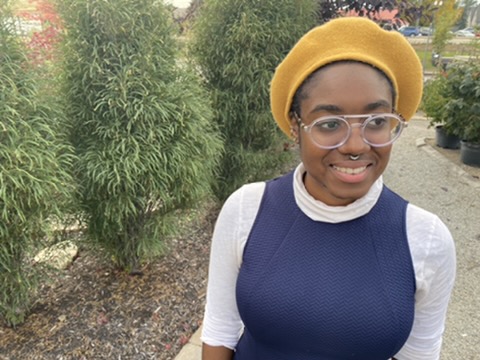 Terra McFarland
Terra (she/her) was born and raised in Indianapolis. Terra earned her associate's degree in Business Administration from Ivy Tech Community College in 2019 and her bachelor's degree in Sustainable Management and Policy from IUPUI in 2022. Here at Kheprw, she is a part of the grants and administration spaces, where she assists in developing creative sustainable processes for the various moving parts that collectively make up Kheprw Institute. She is also a part of the environmental justice program, where she can learn and share her passion for environmental climate justice with community members. Additionally, Terra is a multifaceted artist who enjoys performing, creating, and exploring the local art scene.