---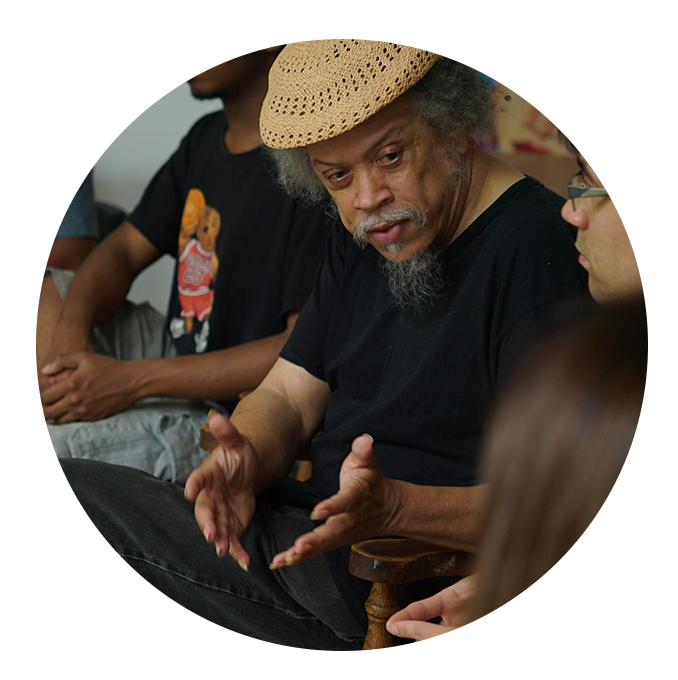 Imhotep Adisa
Imhotep Adisa is the Executive Director and Co-Founder of the Kheprw Institute, a non-profit organization focused on youth development in Indianapolis, IN.
---
---
Diop Adisa
Diop Adisa was born and raised in Indianapolis, Indiana. He attended Broad Ripple high school and IUPUI. He is currently 29 years old and has been with the grassroots community organization Kheprw Institute (KI) since it's inception back in 2003. To describe him simply, he's an artist, activist and entrepreneur. He's apart of the social enterprise KI NuMedia (www.kinumedia.org) which is a web graphic video and social media design company. He's also an independent hip hop artists who has work within the Indianapolis hip hop community for the past 10 years.
---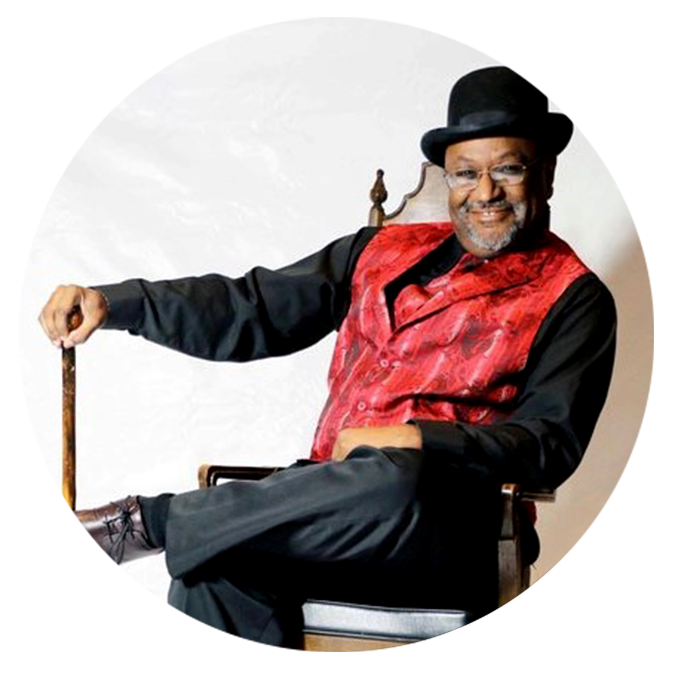 Maurice Broaddus
Maurice is KI's Afrofuturist in residence. A community organizer and teacher, his work has appeared in Lightspeed Magazine, Weird Tales, Apex Magazine, Asimov's, Cemetery Dance, Black Static, and many more. Some of his stories have been collected in The Voices of Martyrs. He wrote the urban fantasy trilogy, The Knights of Breton Court. He co-authored the play Finding Home: Indiana at 200. His novellas include Buffalo Soldier, I Can Transform You, Orgy of Souls, Bleed with Me, and Devil's Marionette. He is the co-editor of Dark Faith, Dark Faith: Invocations, Streets of Shadows, and People of Colo(u)r Destroy Horror. Learn more about him at MauriceBroaddus.com.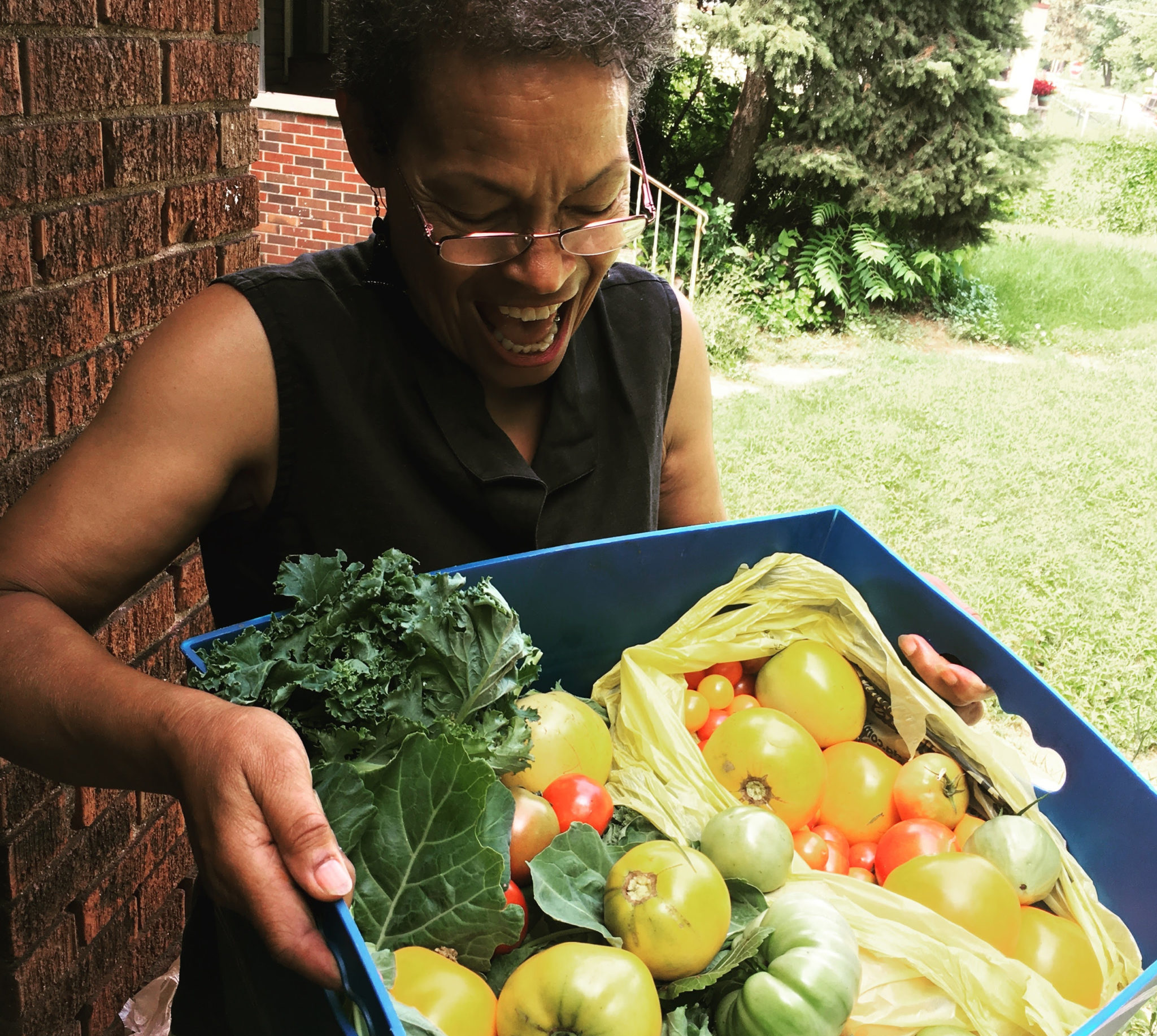 Paulette Fair
Paulette Fair is a co-founder of the Kheprw Institute. She has a passion for empowering black youth to succeed academically and gain valuable life skills that will serve them and their community into adulthood. In the summer of 2003, Fair, Imhotep Adisa and Pambana Uishi founded KI to provide tutoring for her grandson, her colleague's son and a couple of their friends in reading, algebra and public speaking. Since then she has served as KI's program director and overseen it's growth to serve a broad group of youth and community who work to improve themselves and change the world.
Leah Humphrey
Leah is an organizer with Indy10 Black Lives Matter Indianapolis, an Equity Fellow with the Kheprw Institute, and is also social media director for the Kheprw Institute. Leah is a student who plans to graduate with a degree in Philanthropy. Her goal is to help uplift and build her community. Leah has been with KI for one year and believes in their community empowerment model.
Aghilah Nadaraj
Aghilah Nadaraj is an Equity Fellow and grantwriter with the Kheprw Institute. As a graduate of Indiana University in International studies, she is passionate about social justice and equity especially within the global context. Working with Kheprw she has facilitated community discussions, wrote grants to support the organizations work and is now is working with other youth within the Climate Justice Alliance to establish a Youth Collective that brings in the perspective of youth within the broader climate justice movement.
La'Kiyah Muhammad
La'Kiyah Muhammad is an urban farmer and teacher for Kheprw Institute and the garden coordinator for Kheprw's Growin' Good in the Hood Garden. She is an advocate for poor and oppressed people and a mother of three. Muhammad is the owner and operator of Earthly Clean Products.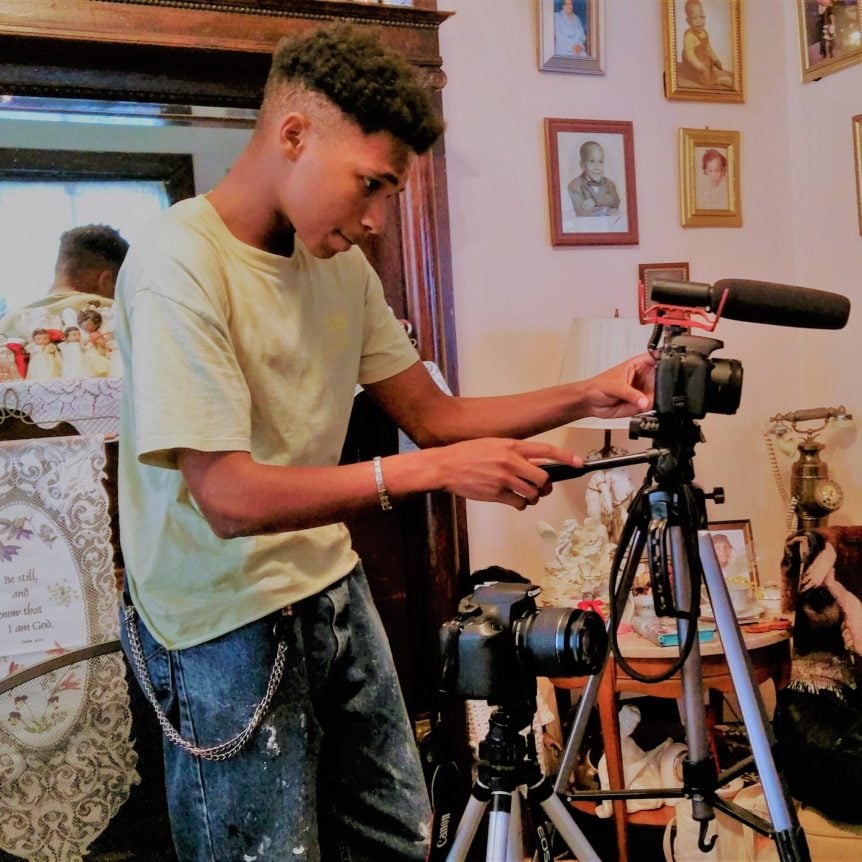 Chinyelu Mwaafrika
Chinyelu Mwaafrika is a Senior at Shortridge High School and has been involved with The Kheprw Institute since 2005. He's been involved in many aspects of the organization, from urban agriculture to web design, but his main expertise lies in videography, a skill he has been steadily developing over the years. He plans to begin studying acting at AMDA New York in October, and would potentially even like to pursue a career as a director one day.
Rasul Palmer
My Name is Rasul Palmer. I worked for the Kheprw Institute as IT support for 9 years. I am currently acting as the IT manager for Kheprw Proper, KI Numedia, a graphic design web design company, ans Scarabys Consulting. Me and my team handle issues ranging from web troubleshooting to file sorting, to hardware & software research.
Keenan Rhodes
Keenan is an intern and Equity Fellow at Kheprw Institute and a senior at Indiana University studying global journalism and Portuguese. Since being a part of the institute, he has played various roles in the organization's empowerment enterprises. As an Equity Fellow, he teaches digital storytelling to community youth through photography and videography. He also is a part of Diop Music's management team. Keenan is committed to empowering others through providing tools and knowledge to help communities create and control their own narratives.
Alvin Sangsuwangul
Alvin Sangsuwangul grew up in Indianapolis and graduated from Pomona College in Claremont, CA. He has worked as an activist and advocate for environmental justice and community empowerment across the country and abroad in San Bernardino, Eastern Kentucky and Thailand. For the last 7 years he has worked with Kheprw Institute and Scarabys Consulting honing his skills as a social entrepreneur as a co-leader of KI NuMedia.
Pambana Uishi
Pambana Uishi is the Office Manager and one of the founders of the Kheprw Institute. In her current position, she handles the accounting, fund development and grants management aspects of the organization. Prior to joining the staff, she worked to encourage civic engagement, as an independent consultant and assisted youth and adults in finding and obtaining employment. With over 30 years of experience in youth development, she is committed to empowering youth with the skills, abilities and opportunities needed to be a positive force for change in their communities and in the world.
Precious Williams
As Lead Graphic Designer of KI NuMedia, Precious Williams is known as the jack of all trades when it comes to design department. Precious' higher education has earned her an Associate's Degree in Graphic Design and a Bachelors in Visual Communications from IUPUI. But when it comes her skills and talents she knows how to take information in a visual and appealing way that helps clients connect with their audiences.
Mimi Zakem
Mimi Zakem was born in Cincinnati, Ohio. She studied environmental management at Indiana University Bloomington where her passion for community-based social change and food system work blossomed. She moved to Indianapolis in 2015 to work with urban farmers as an AmeriCorps VISTA, when she connected with the Kheprw Institute and became heavily involved with the Community Controlled Food Initiative as an approach to fresh food access and community building. Mimi is grateful for heaps of mentorship and community love, as she works toward self-mastery and growing her contribution to community.