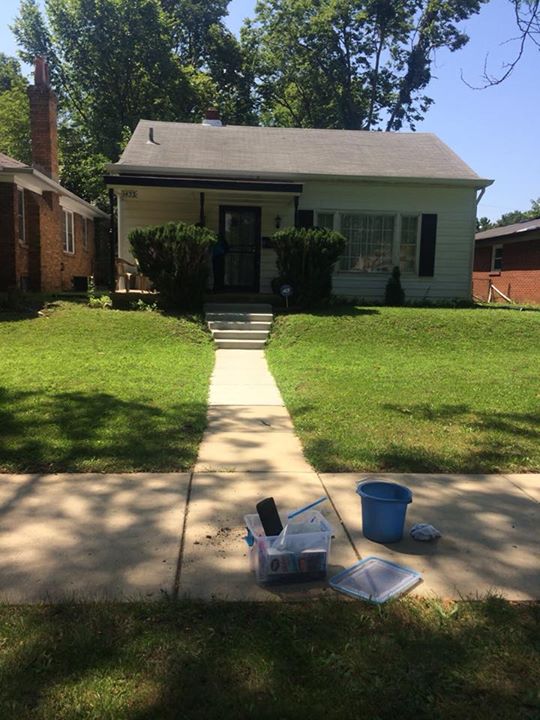 Youth Leaders & Community Science – Confronting Envi. Injustice
Engaging Youth Leaders and Community Science to Confront Environmental Injustice:
Come learn about the of role citizen science in improving the health of our city!
This spring, the Bantz Fellowship provided funding for a yearlong collaborative project to engage with community-based organizations. With this support, we created the Healthy Cities Project, with a purpose to develop youth leadership skills for social and environmental good, and evaluate the risks of lead contamination in urban soils.
Our partnership is between IUPUI's Center for Urban Health, Kheprw Institute, Keep Indianapolis Beautiful, and Groundwork Indy. Environmental Justice (EJ) youth leaders guide the soil sampling collection plan to test for lead, and are the "boots on the ground" spokespeople within each organization.
Join us to hear stories, successes, and challenges of the project. We will guide a conversation about how environmental justice relates to our goal of using local knowledge and citizen science to work together to identify and eliminate environmental risks in Indianapolis neighborhoods.
Details
IUPUI Campus Center, Room 405
1:30 – 2:15 – Introductions & Community Voices
2:15 – 2:30pm – Break & Light Refreshments
2:30 – 3:30pm – Panel Discussion & Conversation
– Phyllis Boyd – Groundwork Indy, Executive Director
– Paulette Fair – Kheprw Institute, Program Director
– Ethan Olsen – Keep Indianapolis Beautiful, Director of Native Landscapes
– Gabe Filippelli – IUPUI Professor & Director of Center for Urban Health
– Stella Santana, Visiting Professor at the IU Robert H. McKinney School of Law
*PARKING:
– Available for *free* at the Campus Center Garage
– ENTER CODE: 20530# (in order to enter/exit)
420 University Blvd, Indianapolis, IN 46202
**PLEASE officially RSVP via Eventbrite – tickets are free!**