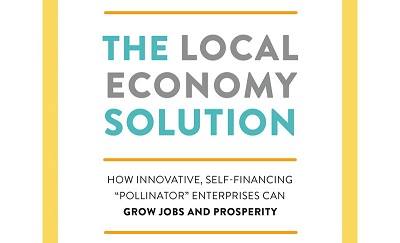 The Local Economy Solution Book Discussion
Join us for a discussion of Michael Shuman's book The Local Economy Solution: How Innovative, Self-Financing "Pollinator" Enterprises Can Grow Jobs and Prosperity.
In cities and towns across the nation, economic development is at a crossroads. A growing body of evidence has proven that its current cornerstone―incentives to attract and retain large, globally mobile businesses―is a dead end. Even those programs that focus on local business, through buy-local initiatives, for example, depend on ongoing support from government or philanthropy. The entire practice of economic development has become ineffective and unaffordable and is in need of a makeover.
This book discussion is hosted in partnership with the IUPUI Urban Education Studies Doctoral Program.