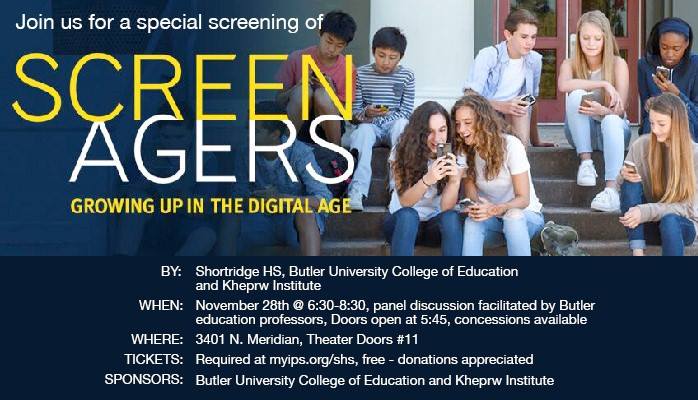 Screengers: Growing Up In The Digital Age
Butler, SHS, and Kheprw Institute are proud to present a FREE showing of Screenagers on November 28th from 6:30-8:30 p.m in the Caleb Mills Auditorium. Directly following the viewing, Butler College of Education will facilitate an expert panel discussion.
The award-winning SCREENAGERS probes the vulnerable corners of family life, including the director's own, and depicts the messy struggles over social media, video games, academics and internet addiction. Through surprising insights from authors and brain scientist's solutions emerge on how we can empower kids to best navigate the digital world.
Admission is free but donations are appreciated. Please use our ticket URL to reserve your seat. Concessions will be available for purchase beginning at 5:45pm.