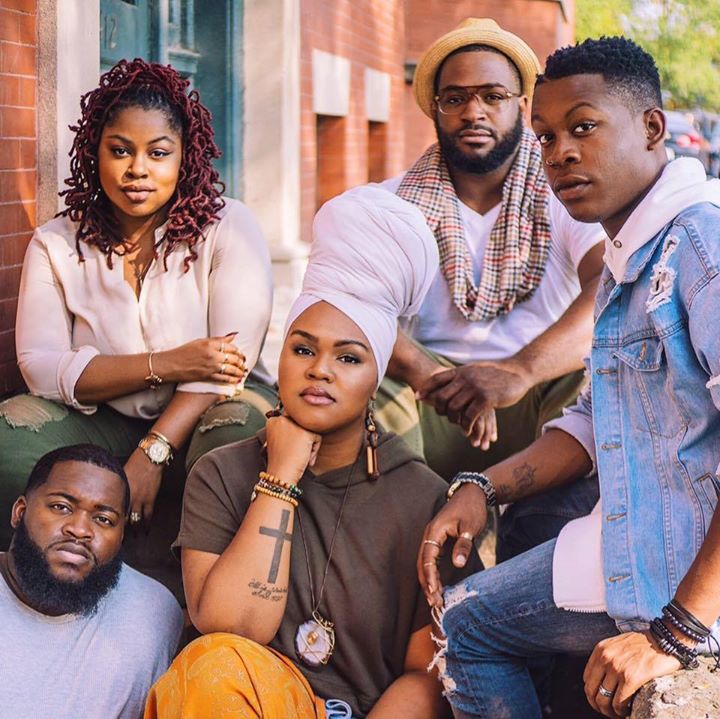 People of Color & Co-ops: Dinner, Music, Spoken Word
Join us for a celebration of community-led initiatives from around the country as we conclude the People of Color and Cooperatives Conference (coopconference.kheprw.org). Come meet leaders from around the country who are making a difference in their community through building cooperatives.
Families welcome, no conference registration required, dinner provided and of course MUSIC & COMMMUNITY!
6PM – Food and Words from Dr. Jessica Gordon-Nembhard
8PM – Music and Spoken Word featuring Mariah Ivey & TribeSouL
FEATURING
Mariah Ivey & TribesouL
Mariah Ivey & TribeSouL are a Hip-Hop/Soul & Spoken Word Collective based out of Indianapolis, IN. Led by national Spoken Word Artist and MC Mariah Ivey, the group began to make waves within their home-city, Indianapolis, IN, bringing to the forefront a message of Hope, Communal Healing, Love, Unity, and Sacred Spirituality. Combining various sounds + art forms, TribeSouL found their niche in the stream of Hip-Hop, Neo-Soul, Funk, and Reggae with Gospel Influences. Not only do their shows reflect their versatility, warm energy, and natural chemistry, their music and poetry continuously adds to and elevates the CULTURE, whether performed over an acoustic set, a solo poetry set, or with the full LIVE Band!
Dr. Jessica Gordon-Nembhard
Author of Collective Courage: A History of African American Cooperative Economic Thought and Practice and 2016 inductee into the U.S. Cooperative Hall of Fame, Jessica Gordon Nembhard, Ph.D., is a political economist and Professor of Community Justice and Social Economic Development (in the Africana Studies Department at John Jay College, City University of NY). Dr. Gordon Nembhard has numerous publications on cooperative economics, community economic development, credit unions, wealth inequality, community wealth, and Black political economy.