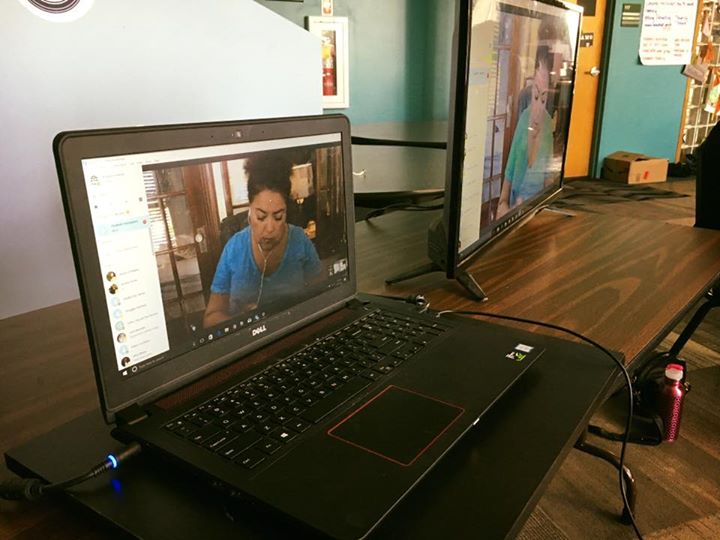 Nature of Green Equity
This discussion will focus on equitable solutions around environmental justice in Indianapolis and our country as a whole. We will discuss:
– How to bring about equitable environmental change in the community and nationwide
– How the community can collectively work toward access to equitable environmental resources
– Ways community members can use their agency to combat the environmental issues that are affecting the Indianapolis area
– How to get involved in organizations and projects working toward environmental justice
MEET THE PANEL
Phyllis Boyd, Groundwork Indy
Before becoming the Executive Director of Groundwork Indy in August 2015, Phyllis was a landscape architect and urban designer focused on sustainable design and planning and dedicated to working with diverse communities to transform their built environments into meaningful, relevant, and life-enhancing places. After eight years in the field, she decided to transfer her skills and passion for working on community-oriented revitalization projects to the non-profit sector and joined Groundwork Indy. Her experiences during her teen years working on Student Conservation Association trail crews in the Gila Wilderness of New Mexico and in Baxter State Park in Maine were transformative. Phyllis holds a Bachelor of Arts in Biology from Indiana University in Bloomington and is a two-time alumna of The University of Texas at Austin where she received her Masters of Arts in Botany in 1997 and her Masters of Landscape Architecture in 2006.
Denise Abdul-Rahman, Indiana NAACP Environmental Climate Change
Abdul-Rahman's main passion everyday is working toward a vision that eliminates environmental injustice and increases clean energy, healthy, thriving, resistant and sustainable communities. She serves as the NAACP Indiana as an Environmental Climate Justice Chair, as well as, Climate Justice Alliance Steering Committee (Our Power Plan EPA Region V Organizer), Grassroots Global Justice Alliance (Credentialed Delegate to Paris COP 21), USCAN 2016 Conference Steering Committee, RE-AMP, Midwest Energy News 40 Under 40 Selection Advisory Committee 2015, Hoosier Sierra Club Executive Committee Member, Earth Charter Indiana Board Member, and Fair Housing Center of Central Indiana Board Member.
This is the 7th installment in Equity in Action a community discussion series hosted by Spirit & Place and Kheprw Institute. Learn more about the full series at http://equity.kheprw.org/