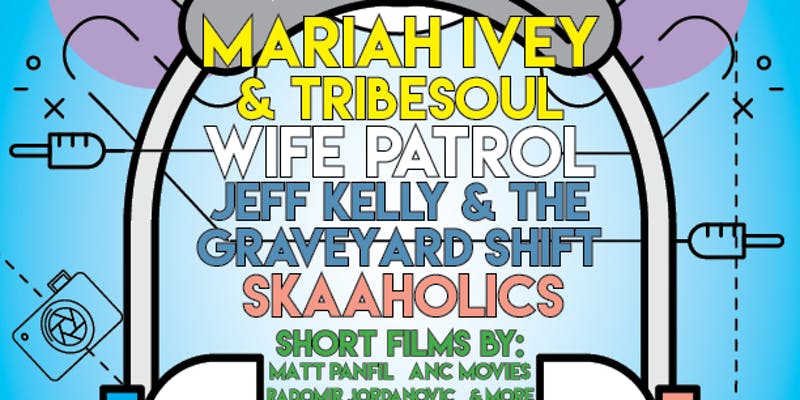 iTooLL Benefit: Mariah Ivey… Jeff Kelly… Wife Patrol… short films… & more!
Benefit for the Indy Tool Lending Library, amplifying voices and increasing access to the tools of cultural production since 2016. Our tools have supported 90+ productions and events already, and we want to do even more this year. We are throwing this fundraiser on behalf of our members to increase the tool shed inventory and add a video drone, subwoofer, and more!
$6 Early bird | $8 Day of
Much gratitude to the artists and beverage sponsors:
Mariah Ivey and TribeSouL
https://youtu.be/UXTZNqeHAIE
6 piece Hip-Hop/ SouL and Spoken Word collective. They seek to show the duality of consciousness as well as the evolution of sound and substancce. Opened recently for Pharoahe Monche
Jeff Kelly and the Graveyard Shift
http://www.jeffkellylovesdogs.com/
Jeff Kelly sings of the human experience with a sense of vulnerability and grit that is both familiar and authentic. Honesty and attention to detail are at the root of each song and the emotion and experience is not lost on the listener.
Wife Patrol
https://wifepatrol.bandcamp.com/
Alt-rock trio elevating 90's grunge and alt-rock, 80's metal, and a few pop guilty pleasures, Wife Patrol makes music that is heavy and melodic, with a hint of punk. They also all have the same last name… sort of.
Skaaholics
https://www.facebook.com/pg/skaaholics
Dance party for sure! Bilingual band of musical discovery fusing culture with musical genres such as Rock, Reggae, Punk, Ska, Hip-Hop, and Dub.
MC: Manon Voice
http://tiny.cc/nuvo-feature-indy-mc
Manon is an MC, hip hop artist, and community organizer extraordinaire.
SHORT FILMS BY
Matt Panfil
http://cargocollective.com/panfilms
Radomir Jordanovic
https://www.youtube.com/user/custommadename
AnC Movies
http://ancmovies.com/
Fair Creek Films
https://faircreekfilms.com/
SPONSORS (SWELL FOLKS, SCENE SUPPORTERS)
Happy Brewing Co.
Sam Ash Music Stores
Culniary Brotherhood (formerly Mix Master's LLC)
Check out our zombie video for more about #iTooLL:http://tiny.cc/iAMCoopVid