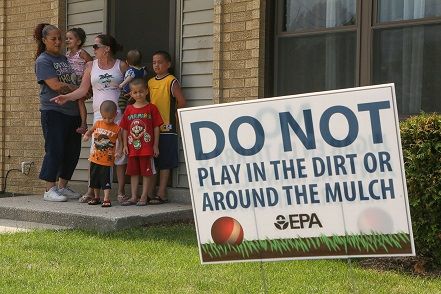 Indy Environmental Justice Assembly
Join us for our monthly meeting of the Indy Environmental Justice Assembly with the goal of providing space for residents to talk about environmental justice issues in their community, learn from each other and take action together.
We will discuss the water contamination issue taking place on the NW side of Indianapolis and learn more about Indiana Department of Environmental Management's (IDEM) policies, file access system and how to influence decision-makers.
Click here for last meeting's notes: https://docs.google.com/document/d/1O0AFyL0m_RhQKU6biuhfRioKmaXoUaEgnwM-_rMci-0/edit?usp=sharing
Click here for more info on the water contamination issue: http://www.in.gov/idem/cleanups/pages/riverside/ https://kheprw.org/environmental-justice/
There will also be space for other topics/issues people want to discuss further.