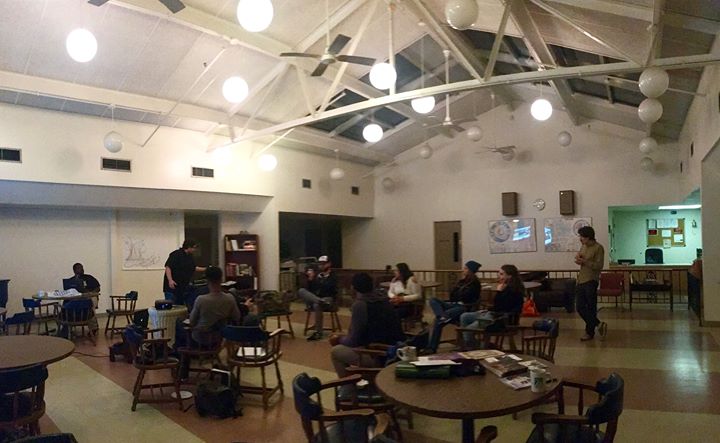 FilmHack: "Pre-production and Relationships" + Artist Feature
Workshop 6:30pm // Artist Feature 8pm
Pre-production is the art of planning so that you can execute on your wildest dreams. Relationships are a bit more confusing, but we assure you they're crucial, and we're keen to discuss their role in cultural production.
WoRkShOp ~ Mallory Gieringer ~
Mallory has an amazing story, having rocketed Purdue's film program to the next level. We'll explore how to execute on a vision through the art of pre-production, and how to build relationships for collaborative, creative success—two aspects of Mallory's secret sauce. You'll leave with practical tools to turn great ideas into reality.
fEaTuRe ~ Radomir Jordanovic ~
Radomir is a model of #SceneSupport, DIY spirit, and rad film art. His knowledge of open source software, and jamming hardware with thrift shop lenses, is formidable. He recently put on a benefit show with a film screening, two bands, and profits going to hurricane relief. He also shoots weddings. We're stoked to see what creative projects he brings.
Donations appreciated; 60% to the artists and 40% to our Indy Tool Lending Library program (and snacks)
///\/////\\/\\\///\\\\\\\//
#FilmHack is creative space—every first Thursday—for community, makers, and creatives to develop media skills, critical thinking, and connections.
We always have some tabletop games* and snacks; feel free to BYO for yourself or to share! ♗ ☕ ? ?
*games will be in another room, for those just keen to decompress, or to occupy any young people along for the ride. #FamilyFriendly