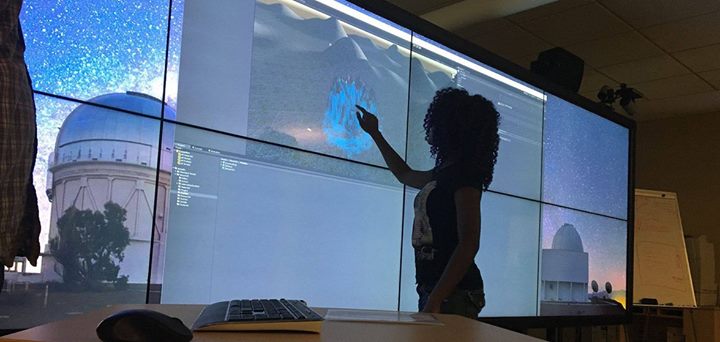 eSteam: Empowering Girls
The Girl's eSTEAM Club offers 20 inner-city girls ages 10-18 an afterschool eSTEAM (entrepreneurship, science, technology, engineering, arts, and math) club one day a week, throughout the school year. Young girls participating in the program will engage in eSTEAM activities such as coding, videography, math and Makerspace activities (3D printing, robotics, game animation, music production, digital photography).
SustainIndy Grant Helps Kheprw Institute expand eSteam Initiative: https://www.indymidtownmagazine.com/sustainindy-grant-helps-kheprw-institute-expand-esteam-initiative/
PAMBANA UISHI is the Office Manager and one of the founders of the Kheprw Institute. In her current position, she handles the accounting, fund development and grants management aspects of the organization. Prior to joining the staff, she worked to encourage civic engagement, as an independent consultant and in assisted youth and adults through workforce readiness in finding, obtaining and maintaining employment. With over 30 years of experience in youth development, she is committed to empowering youth with the skills, abilities and opportunities needed to be a positive force for change in their communities and in the world.
ASLI MWAAFRIKA is a sophomore at Shortridge High School and one of interns at the Kheprw Institute and has been with the organization for 6 years. She currently works in the Marketing department of the center. She designs the monthly newsletters, produces social media for Kheprw along with other companies and she is the facilitator for all of Kheprws community forums. In addition, Asli has facilitated and planned the summer eSTEAM camps as well as playing the role of head facilitator for eSTEAM Girl's Club at Shortridge. She believes that seeing change in her community will lead to the change in communities worldwide.
TABITHA BARBOUR is a recent graduate from Butler University, where she earned a Bachelors of Arts in English Literature, minors in Political Science and Gender, Women, and Sexuality Studies. She is the Girls eSTEAM Coordinator for the Kheprw Institute, where she works with 6-8 grade students at School for Community Learning and is preparing to launch a club site at James Whitcomb Riley Elementary School. She is currently taking a gap year to prepare graduate school applications for the fall. When she is not working, you can find her between the pages of a book, chefin' in the kitchen, or plotting the Black, eco-feminist revolution.