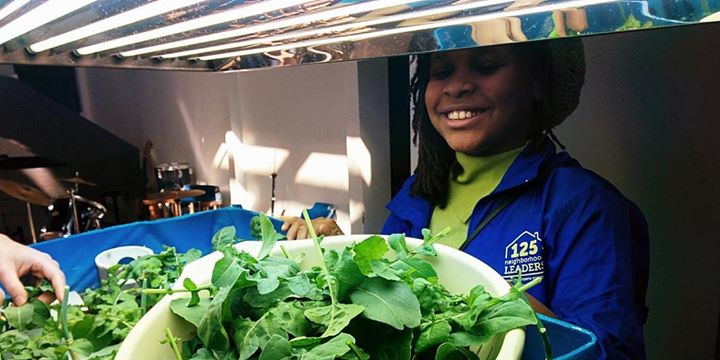 Empowering the Next Generation
LOCATION CHANGE: Due to our broken A/C we will be holding the event at Broadway United Methodist Church in the Community Room (609 E 29th St, Indianapolis, IN 46205).
This discussion will focus on equitable solutions that build the leadership, critical thinking and knowledge of the next generation.
We will discuss:
– Examples of how organizations in Indianapolis and nationwide have built youth leaders (including special guests from the Chicago Freedom School)
– What is the role of an intergenerational community in strengthening and growing youth leaders?
– How can elders best support the development of younger people and vice-versa?
This is the 8th installment in Equity in Action a community discussion series hosted by Spirit & Place and Kheprw Institute. Learn more about the full series at http://equity.kheprw.org/
Tony Alvarado-Rivera, Chicago Freedom School
Tony is the Youth Programs Director at the Chicago Freedom School. Tony is a multi-issue community builder working and living within an anti-oppression and harm reduction framework. Most recently, Alvarado-Rivera completed his tenure at Broadway Youth Center as the Mentor Program Coordinator. Additional experience includes work with the groundbreaking About Face Youth Theatre and the Gay, Lesbian and Straight Education Network (GLSEN) in New York.
Cindy Booth, Child Advocates
Cindy is the Executive Director of Child Advocates Inc. She began her work in child welfare as an attorney at Child Advocates in 1994 and became Executive Director in 1996. The agency began focusing on Undoing Racism in 2000 as it worked to review and address the disproportionate percentage of African American children in the child welfare system.
Rasul Palmer, Kheprw Institute
Rasul is the IT Manager at Kheprw Institute. He has worked with KI for over 8 years. Over the years he has led the organization's work in technology, leading trainings in web design, video game programming and coding. He has also facilitated and presented in many community discussions at KI on current events and topics important to community. He is currently a sophomore at IUPUI with a full-ride scholarship from the Masarachia Program. He plans to major in Informatics.
Scott Janz, Youth Advocate
Scott has been engaged in youth empowerment and education in Indianapolis for the past 8 years. Scott obtained his Bachelor's of Music in Composition from Butler University in 2012. While attending Butler, Scott began working with Aftercare for Indiana through Mentoring (AIM), developing and implementing programming directed toward serving reentry youth. In 2015, Scott began managing Crossroads Café, a Program of AIM, and a from-scratch restaurant serving as a hands-on job training program for system involved youth. Scott lives in Indianapolis with his Tabby cat, Admiral Ackbar.