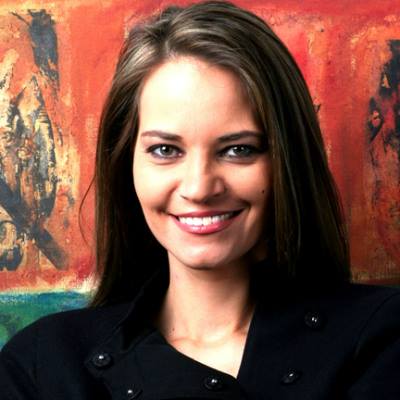 Color Lines: Art and Inclusion
Through a panel of presenters and open discussion we will examine the role arts and creative practices can have in creating a more equitable and just community.
Questions we'll explore:
– What role does and can the arts and creative practices play in supporting an equitable society?
– Why are the arts uniquely positioned to do this?
– What does it mean when this is not present?
– What things can artists and communities do activate the arts to support equity issues?
Panelists:
Fari Nzinga – Createquity (http://createquity.com/)
Fari earned both her M.A. and Ph.D in Cultural Anthropology from Duke University. She has been living in New Orleans since 2009, where she conducted her dissertation research on Black-led arts organizations and community rebuilding in the post-Katrina historical moment. In addition to nursing her literary aspirations, Fari is an emerging curator and an adjunct professor at Bard Early College in New Orleans where she teaches a course on contemporary visual art; and is co-founder of the Color BLOC, an information and resource-sharing platform for the professional advancement of New Orleans-based artists and arts professionals of color. She also sits on the editorial team of Createquity, a think tank and online publication platform that investigates the most important issues in the arts and what we, collectively and individually, can do about them.
Michael Jordan, a.k.a. ALKEMI
ALKEMI is a professional artist and poet living and working in Indianapolis for over 40 years. Norman Rockwell and Salvador Dali are among his influences and he has completed over 40 murals, including one for the Arts Council of Indianapolis's 46 for XLVI. ALKEMI's work has been part of both group and solo exhibitions at the Cincinnati Museum of Natural History, Indiana Black Expo Fine Arts Pavilion, Crispus Attucks African American Museum, Jefferson Gallery, Central Library's Meet The Artists, Athenaeum, the Indianapolis Museum of Contemporary Art, etc. He has lectured at Indiana University, Purdue University- Indianapolis, several high school and is a published writer.
Robert Negron – Indy Convergence (http://www.indyconvergence.org/)
Robert is an actor, playwright and martial artist, he trained at the American Academy of Dramatic Arts and South Coast Repertory Professional Conservatory. He has also trained at with The Antaeus Academy, A.C.T. Summer Conservatory, CSU Summer Arts Conservatory, Coronado School of the Arts and interned at The La Jolla Playhouse. He has worked in such theaters as the Rubicon Theatre, South Coast Repertory, Boston Court, Old Globe Theatre and the Oregon Shakespeare Festival. Robert produced an adaptation of the book Into the Wild called Beautiful Blueberries 142 as a Black Swan project at OSF in 2007. Robert is International Programs Liason The Sa-K-La-K-Wel (SLW) Community Center in Jacmel, Haiti and spends part of each year as a resident arts instructor in Jacmel. In 2013 Robert attended the Earthship Academy in Taos, NM and is the build director of SLW Earthship build. In L.A. and San Diego Robert teaches classes including Acting for Dancers, Acting for the Camera, Acting Professionally and numerous Shakespeare workshops. Robert was the 1999 recipient of the Emerging Young Artist award.
Ernest Disney-Britton, Arts Council of Indianapolis (https://indyarts.org/)
Ernest manages the grantmaking programs for the Arts Council. As the lead grants officer, he serves as support for arts organizations and individuals who apply for grant and fellowship funding through the Annual Grant Program, Creative Renewal Arts Fellowship, DeHann Artist of Distinction Award, Robert D. Beckmann Jr. Emerging Artist Fellowship, and Transformational Impact Fellowship. Additionally, Ernest coordinates the Any Given Child Indianapolis program that is creating a long-range arts education plan for students in grades K-8 in Indianapolis Public Schools. Previously, he was a program officer for the Astraea Foundation for Human Rights in NYC focused on funding dialogues about same-sex marriage, and prior to that he led the community engagement office of the National Underground Railroad Freedom Center with a focus on dialogues about interracial cooperation. Ernest earned a B.A. in Arts Administration and an M.A. in Organizational Communications, and a longstanding research focus has been on the challenges of art and race in America. The challenges of equity and access to the arts has been central to his career as an arts administrator since his first job after college working in an inner-city community arts center.
Shannon Linker, Arts Council of Indianapolis (https://indyarts.org/)
Shannon is the Vice President of the Arts Council of Indianapolis where she serves as a steward of the the organization's equity and inclusion efforts. She has been with the council for 15 years. Along with curating and managing the council's contemporary gallery space, Shannon serves the local professional artist community by creating programs and services intended to help build their careers. Programs such as the on-line Artist Directory, the weekly Artist Opportunities E-newsletter, the Artist Industry Nights networking events, and the online Artist Resources Directory are key aspects of her role at the council.
In 2007, as the Director of Artist Services, she led the development of the Be Indypendent: Buy Indy Art movement that continues to create visibility for local artists and independent business owners in the city. Shannon also oversaw the council's public art program from 2013 – 2014, which creates and facilitates public art opportunities for the city of Indianapolis as well as private entities.
Shannon has taught Art Appreciation at the college level for six years and currently serves on the advisory board for IDADA (Indianapolis Downtown Artists and Dealers Association) and Ivy Tech Community College School of Fine Arts & Design as well as serves as Chairperson for the Public Art for Neighborhoods Selection Committee, a program of the Arts Council of Indianapolis and the City of Indianapolis. She holds a BFA in Art History from the University of North Texas and a MA in Art History from Texas Woman's University.
___
This is the 9th installment in Equity in Action a community discussion series hosted by Spirit & Place and Kheprw Institute. Learn more about the full series at http://equity.kheprw.org/