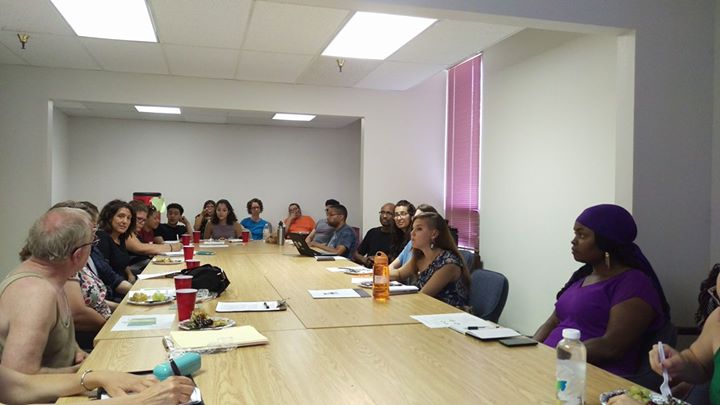 Circle City Exchange: Co-designing a community currency
We've all felt the burn of money, yet we need a way to exchange so as to meet our needs. What could a means of exchange—designed by community for community—do to reclaim our ability to relate to each other and our assets in more equitable ways?
:: Calling all local businesses, organizations, and community members for social (& ecological) good ::
This is the kick-off for a monthly pitch-in where we will design and implement a community currency program that will likely be comprised of:
– a directory to amplify enterprises and initiatives committed to community
– a monthly exchange/market event
– a credit-system for indirect bartering and giving
Potluck! Bring a dish to share or just yourself!
:: Outcomes ::
Money is a measure of access, and therefore a measure of power. When community controls the measuring stick, we will be able to leverage the human interaction of exchange to:
– Develop relationships and skills
– Meet community members' needs
– Center the gifts at the margins
Relationships are primary, let's spend more time interacting in the ways that we want—redefining the hustle to embody our values—and acknowledge that everyone has a gift to share. Let's build beloved community through social AND economic justice.
Want to know more? See the community vision that we developed with Kheprw and community in the first 9 months of this process: https://docs.google.com/document/d/1csyqKjLCyJ1oamIWICBb2pZ9wGUId0HdwIKPN9xw1eg/edit?usp=sharing . This program is based in part on a ton of interviews and research we did with an Indianapolis community currency program (Make Change Indy), as well as Time Bank Indy, Dane County Time Bank (Wisconsin), Ithacash (NY), Bangla Pesa (Kenya), New Moray LETS (UK), and more.