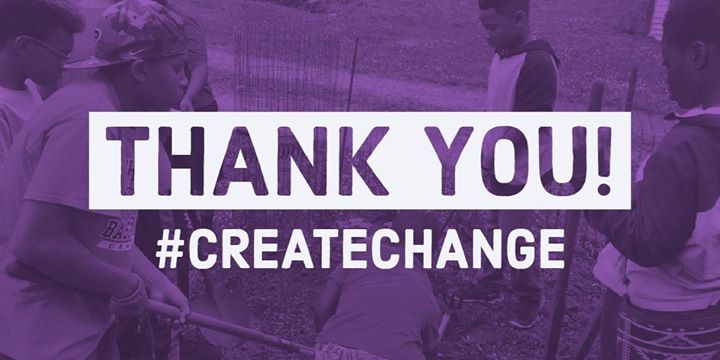 Celebrate! #CreateChange Goal Met!
Thanks to your support we have exceeded our goal of $30k and will receive another $30k matching grant from the Indiana Housing & Community Development Authority!
We'd like to thank you with an evening of music, community and light refreshments as we celebrate our communities efforts to #CreateChange!
The funds will support, encourage, and sustain urban agriculture in the mid-north/northwest area of Indianapolis and empower community through self-mastery. Together with the Kheprw Institute and our neighbors, you are helping create lasting and impactful change from the ground up.
If you haven't contributed yet you can give until the campaign ends on January 9: http://bit.ly/2qjA9cT
EMPLOYER MATCH If you've given already click below to see if your employer has a matching gift program. If your company is on the list, read the information to find out how you can request a matching gift from your employer and triple your donation! Just a reminder that your company match won't be counted towards the match by IHCDA:
https://doublethedonation.com/kheprw
Thank you again for your support and contribution!