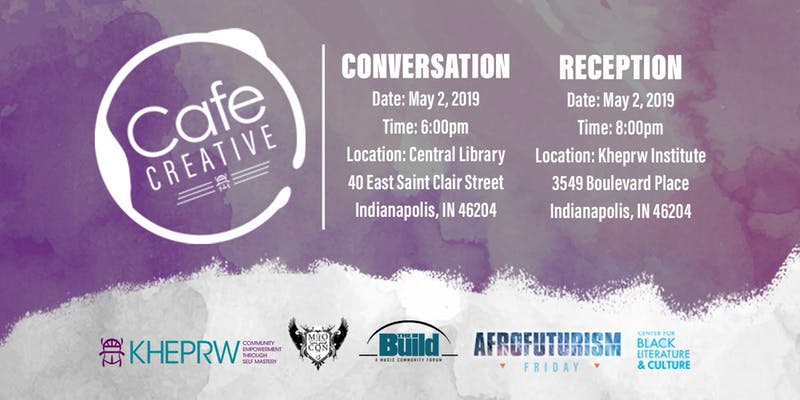 Cafe Creative Conversation
The Kheprw Institute is launching a new initiative, Café Creative. We'll be talking to a panel of writers about the work they've been doing around the country in their communities. This will be followed by a networking time for artists and those interested in the work.
Moderated by: Maurice Broaddus & Stacia Murphy
Join us for a conversation and reception where we can come together and dream about possibilities.
Brought to you by the Kheprw Institute, Mo*Con, The Build, Center for Black Literature & Culture, Afrofuture Friday