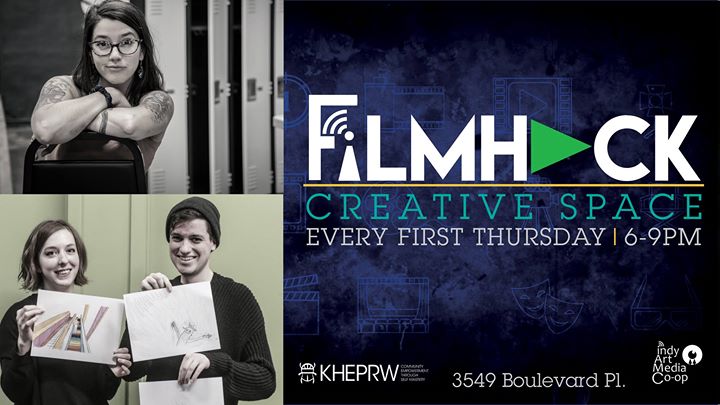 BrainTwins Feature and Dialogue Writing Workshop at FilmHack
This month we're honored that the illustrious BrainTwins will share their beautiful animations with us, with a sneak peek at how they used "rotoscoping", and community engagement, in their soon-to-premiere music video for national act, Deerhoof.
6PM WORKSHOP :: Talking in Real Life: Capturing and Writing Organic Dialogue :: Elysia Smith
Elysia is an accomplished poet, a full-time writer at Metonymy, and the host of the community-facing Green Room space in Fountain Square. In this interactive workshop, we'll learn the importance of always telling a story—even when faced with short attention spans—and how to use the world to teach you how to write authentic dialogue.
7:30PM FEATURE :: Rotoscoping, animation, and more! :: BrainTwins
If you don't know this artistic duo, we highly recommend you put this in your calendar right now! Check out https://BrainTwins.net for so many visual delights, from music videos to interactive augmented reality games they've designed, and more!
//////\\////\\/////////\\\/////\\\\//////\\
#FilmHack is creative space—every first Thursday—for community, makers, and creatives to develop media skills, critical thinking, and connections.
We always have a few snacks, but feel free to BYO for yourself or to share! ☕ ?