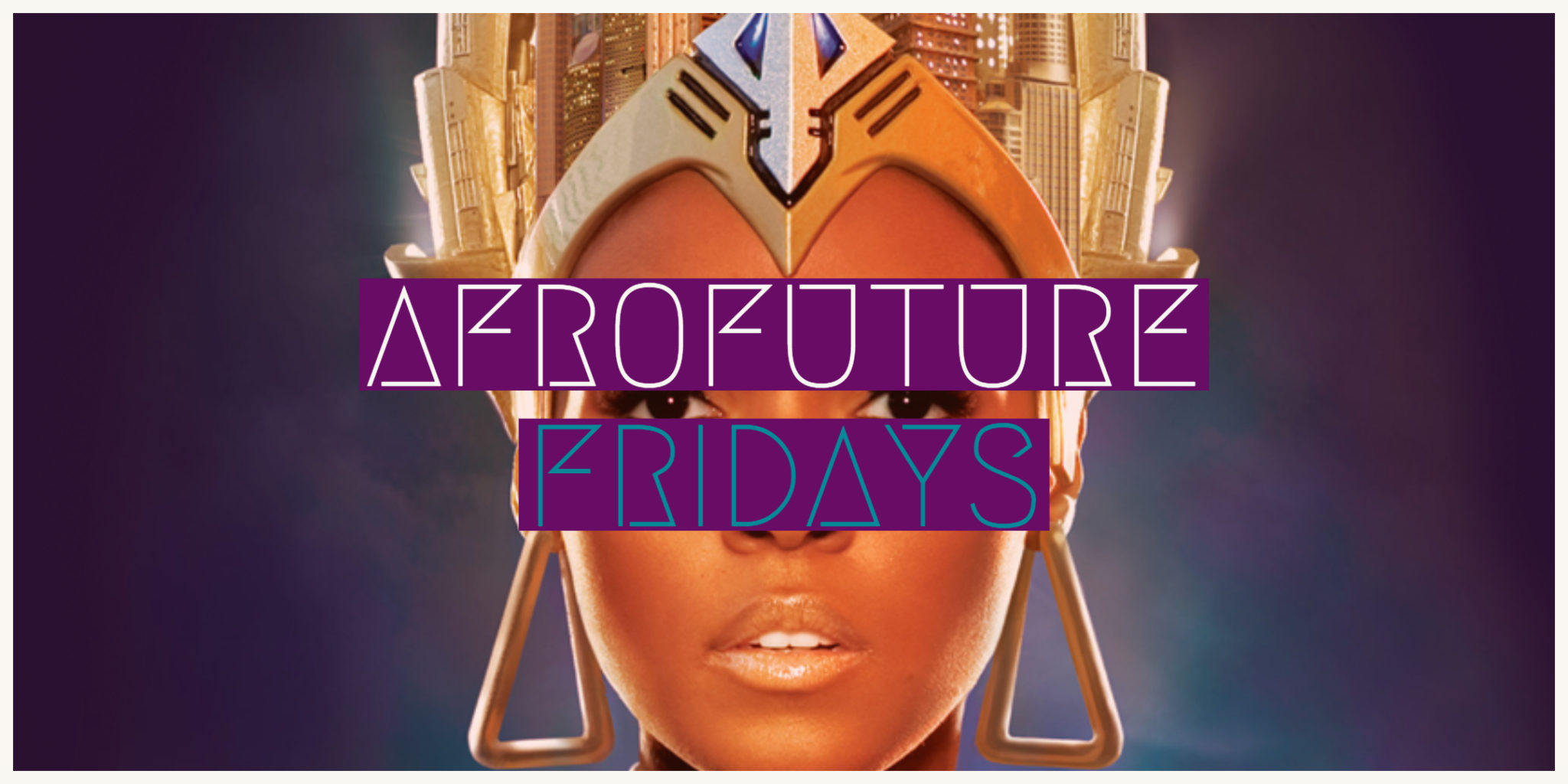 Afrofuture Fridays
Afrofuturism is a movement of art, culture and literature that seeks to explore dilemmas faced by black people and theorize possible futures. Afrofuturism will be our framework to re-examine events of the past, critique the present day dilemmas of the African Diaspora, and create a space to imagine and dream of possible futures.
Join us for the Second Friday of each month from 6 to 8pm.
OUR HOSTS
Maurice Broaddus
A community organizer and teacher, his work has appeared in Lightspeed Magazine, Weird Tales, Apex Magazine, Asimov's, Cemetery Dance, Black Static, and many more. Some of his stories have been collected in The Voices of Martyrs. He wrote the urban fantasy trilogy, The Knights of Breton Court. He co-authored the play Finding Home: Indiana at 200. His novellas includeBuffalo Soldier, I Can Transform You, Orgy of Souls, Bleed with Me, and Devil's Marionette. He is the co-editor of Dark Faith, Dark Faith: Invocations, Streets of Shadows, and People of Colo(u)r Destroy Horror. Learn more about him at MauriceBroaddus.com.
Rasul Palmer
Rasul Palmer has been an integral part of the Kheprw Institute for over 10 years. He is a natural systems thinker and is always looking at the bigger picture. He has facilitated many community conversations and public forums at Kheprw Institute over the years including series on The New Jim Crow by Michelle Alexander, Between the World and Me by Ta-Nehisi Coates and currently he is a co-facilitator for Afrofuture Fridays along with local Indy writer Maurice Broaddus. This program has been made possible through a grant from Indiana Humanities in cooperation with the National Endowment for the Humanities along with support from the Central Indiana Community Foundation.