The Kheprw Institute has a vision of a community empowered by entrepreneurship and Alkhemy, our accelerator/incubator, will work to make this vision a reality. Marshalling $1 million in intellectual, social and financial capital, our goal is to facilitate an investment in under-resourced communities that harnesses the power of social entrepreneurship to build community wealth.
---
MAKING THE VISION A REALITY
---
Alkhemy will focus on lowering the barriers entrepreneurs in low-income under-resourced communities face, so they can help to create a thriving economy in their community through their business endeavors. Each year, we will offer 10 entrepreneurs 100% free services for 12 months in the form of: 
---
BUILDING Financial, Social and Intellectual Capital
Coworking space - a place where business planning can occur as well as a space to host events. Equipped with mail services and lightning fast internet. 
Future Forward Revolving Loan Fund - access to funds to help entrepreneurs start, run and grow their businesses.

Marketing Services - consulting on business essentials such as Website Design,Logo/Brand Design, Marketing Strategies, Social Media and Email Marketing, and Video Production. 

Consulting and Leadership Development- Culture Shift Courses, Business Strategies, and Weekly One on One Coaching Sessions. 

Administrative Support and Technical Assistance- Connecting entrepreneurs with free access to high value technical advisors such as Accountants, Lawyers, and Financial Advisors.
These services provided by Alkhemy will help entrepreneurs develop the Financial, Intellectual, and Social Capital required to give their businesses the best possible chance to thrive and create an economy the values and works for community.
---
Become a Monthly Supporter
---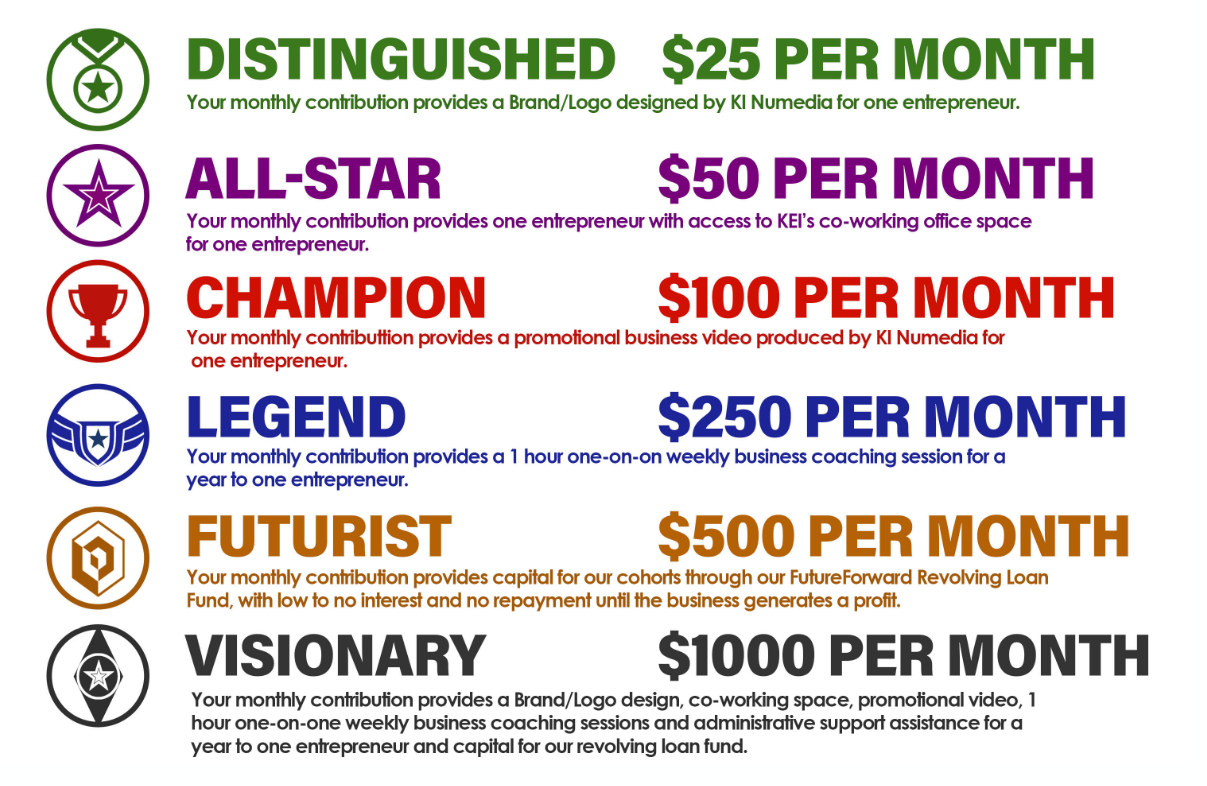 Make a monthly contribution today that will allow businesses to thrive and empower community for years to come!

Click below to see if your employer has a matching gift program. If your company is on the list, read the information to find out how you can request a matching gift from your employer and double your donation!
---