Toothpaste + Toothbrush Bundle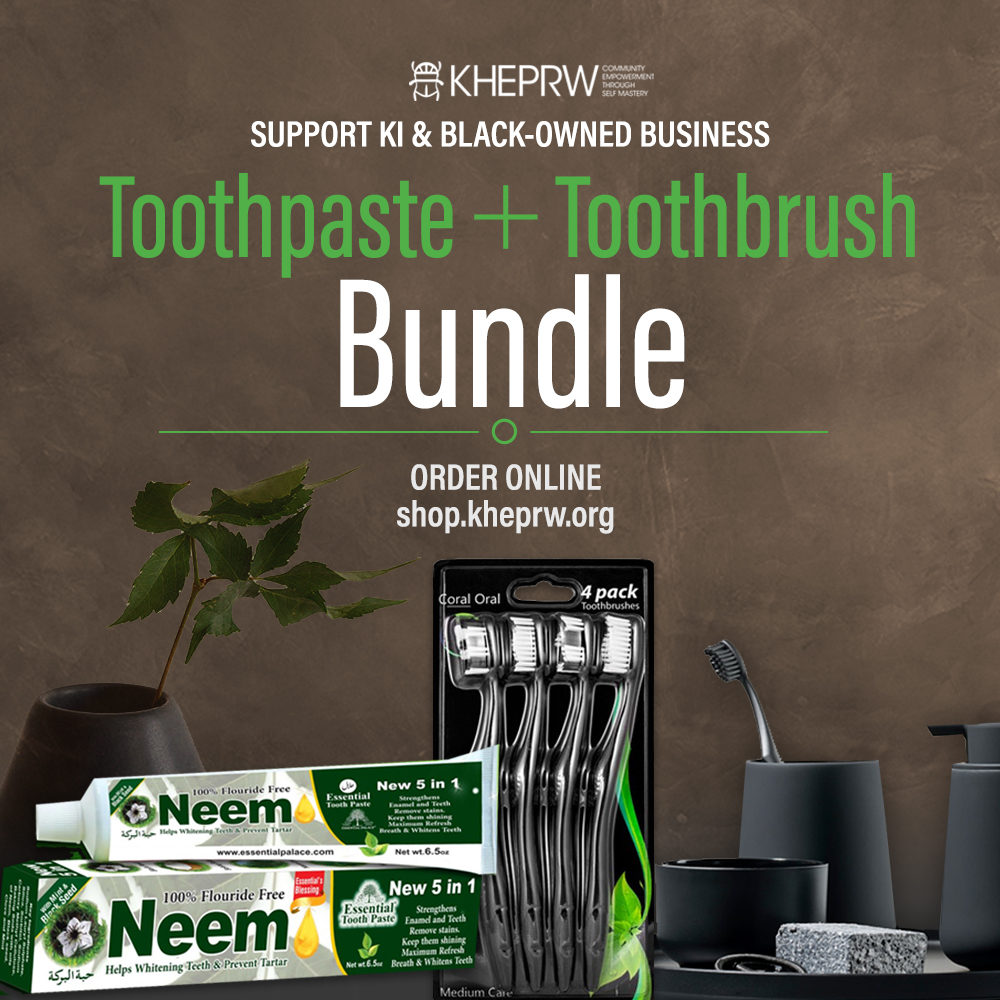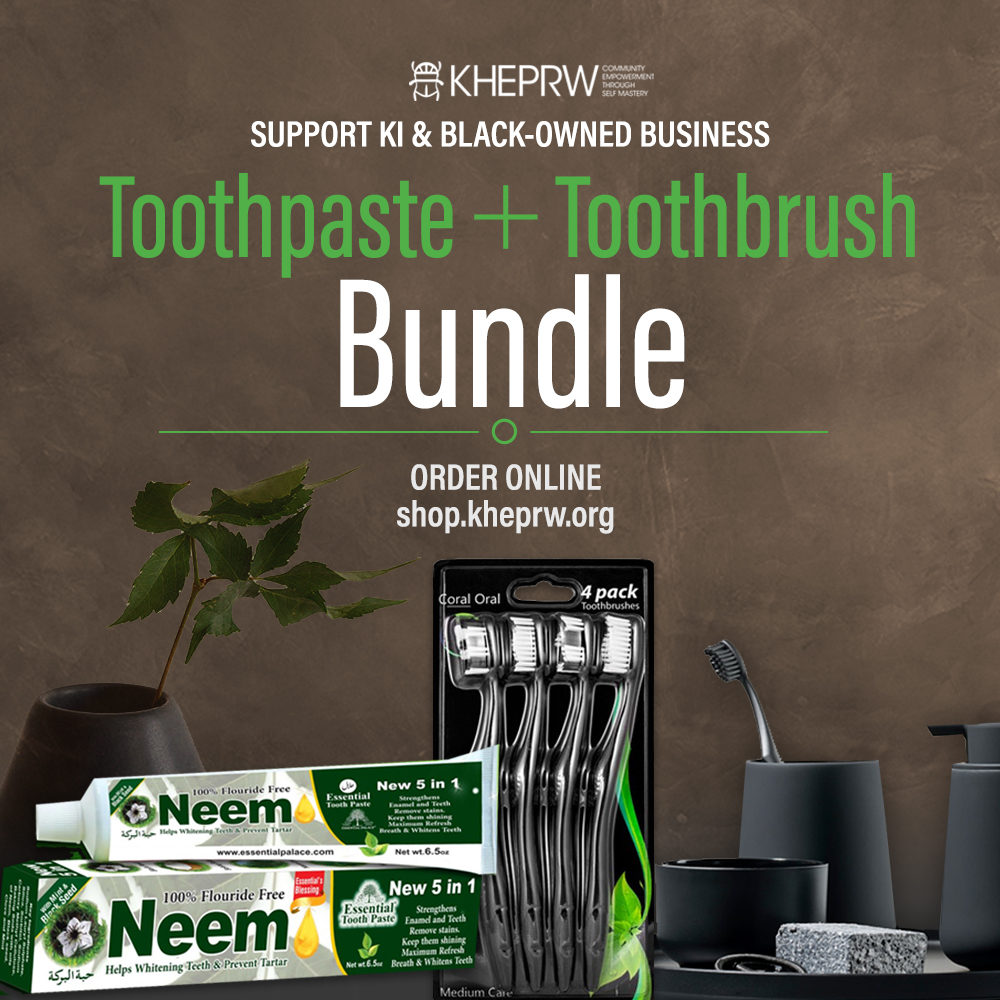 Includes:
1-four pack of Coral Oral toothbrushes Medium.
2- 6.5 oz tubes of Neem Advanced Toothpaste. Fluoride free
Neem Essential Toothpaste
Protect, strengthen, and thoroughly cleanse your teeth and gums with this neem toothpaste. Neem leaves and black seed work to heal gingivitis, gum disease, and reduce toothache or mouth soreness. Antibacterial qualities of the ingredients help to heal gum disease and reduce plaque. Other natural ingredients help to whiten teeth, remove stains, strengthen enamel, freshen breath, and protect your gums.
INGREDIENTS: Sodium Lauryl Sulphate, Silica, Sorbitol, Sodium Carboxy Methyl Cellulose, Baking Soda, Black seed, neem leaves, mint, clove. 6.5 oz
NOTE
Products are for pick-up only at the Good Food Feast, which is the 2nd Saturday of the month, 3-5pm at Kheprw Institute (3549 Boulevard Place).