Shea Butter & African Black Soap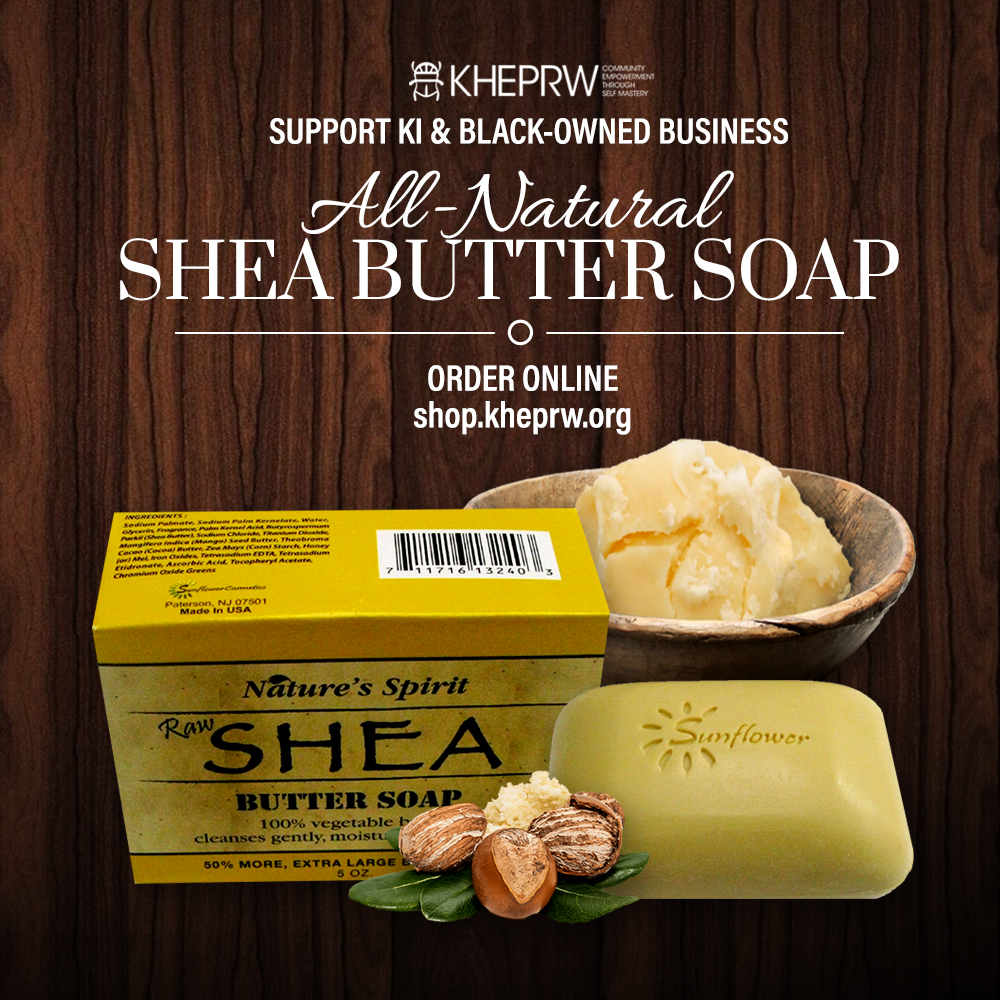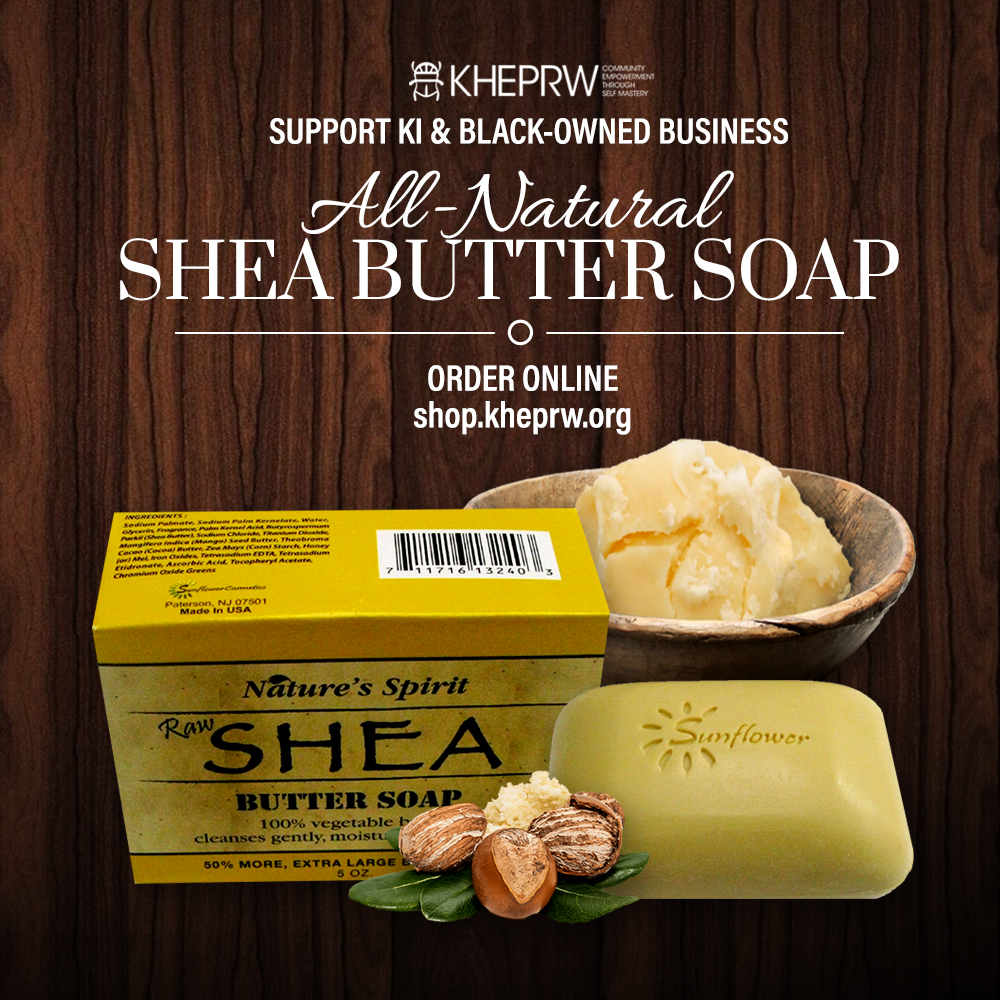 Includes:
2-Raw shea butter soap

2-Dudu Osun African Black Soap
African Black Soap
Specially formulated entirely from natural ingredients and herbs, this African black soap will have you feeling refreshed and silky smooth. Restores damaged skin and is helpful in healing chronic eczema, acne, freckles, and dark spots. Scented with osun (camwood extract), citrus juices, and native honey.
Shea Butter Soap
Renew your skin with 2-Raw shea butter soap. Raw Shea butter moisturizes, while aloe heals and vitamin E strengthens your skin. Don't wait one day to experience the skin you've always dreamed of! Raw Shea Butter Soap 5 oz.
NOTE
Products are for pick-up only at the Good Food Feast, which is the 2nd Saturday of the month, 3-5pm at Kheprw Institute (3549 Boulevard Place).