Natural Crystal Deodorant Mist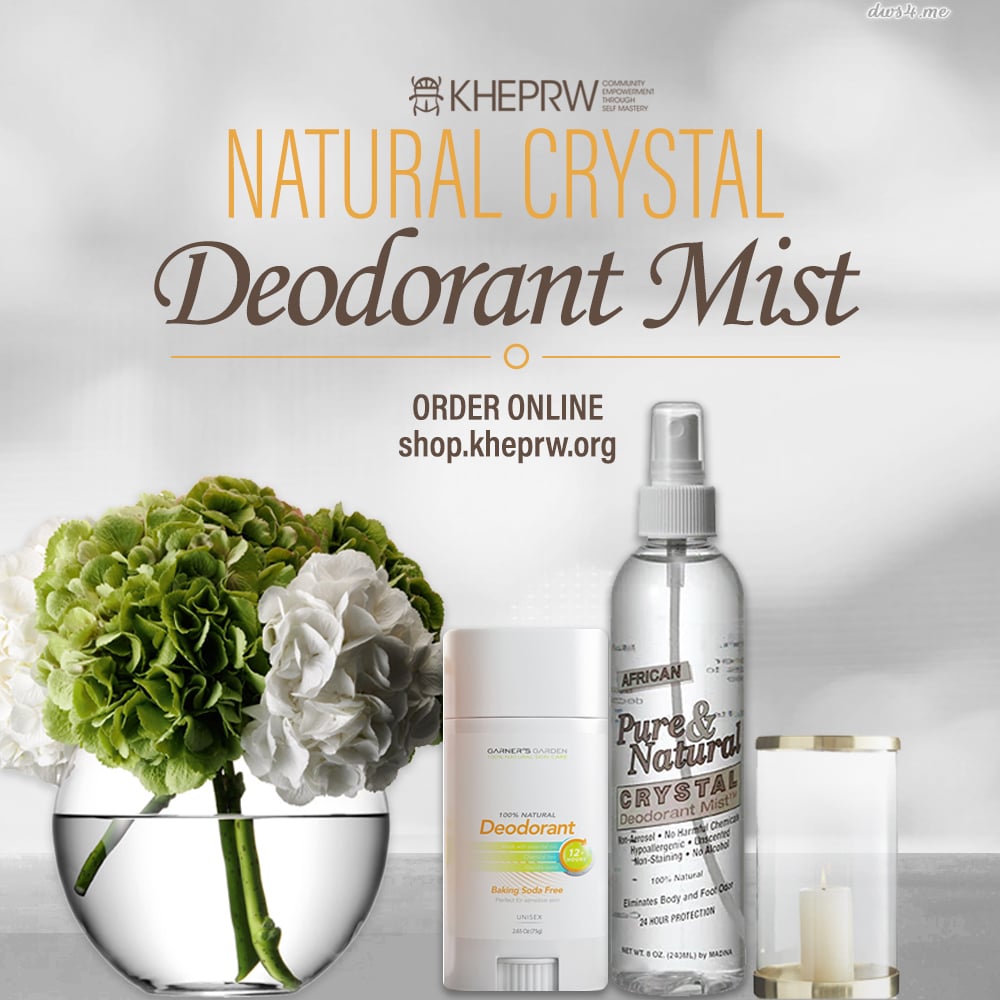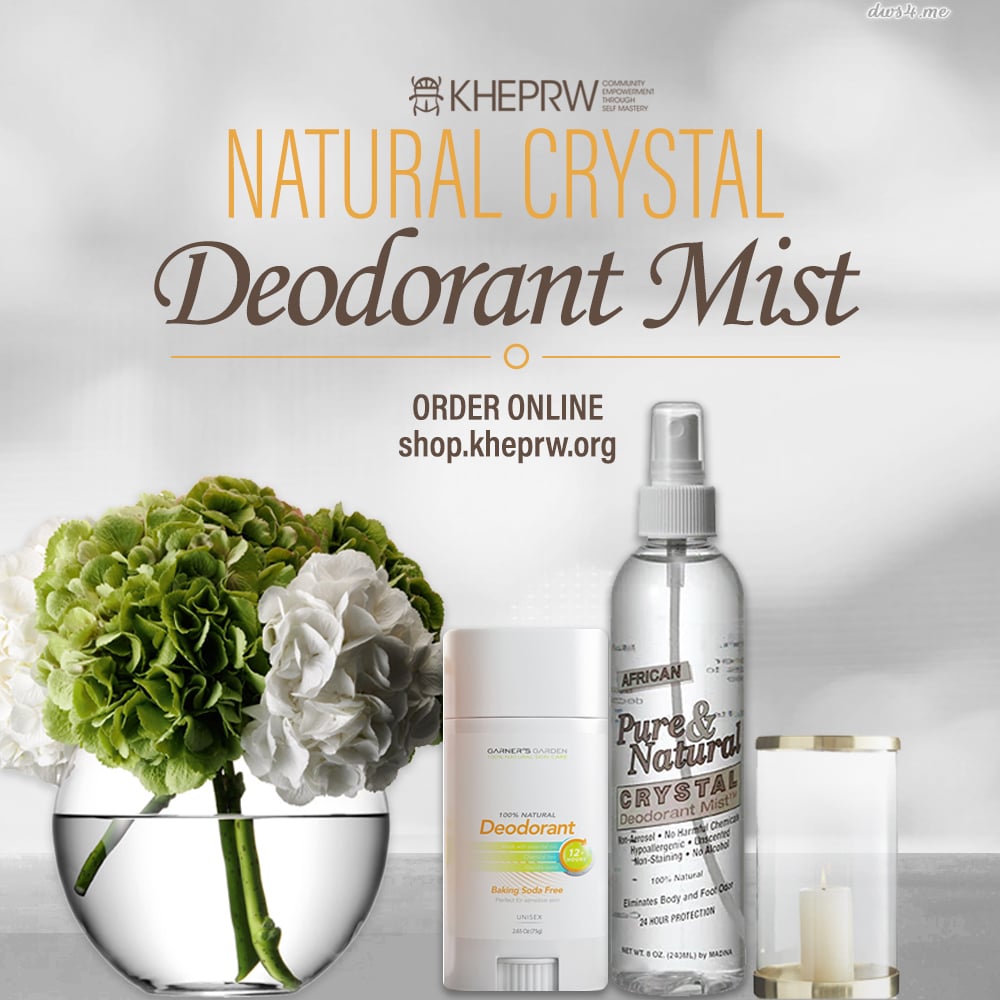 Includes:
Ozone Friendly

No Animal Testing or By-Products
1-Pure & Natural Crystal Deodorant Mist
Feel Confident and fresh with 24-hour odor protection all-naturally! This exclusive formula is 100% natural, unscented, non-staining and without any harsh chemicals, fragrance, or alcohol. Convenient spray pump design is quick and easy to use. Made from natural mineral salts and purified water. Can also be sprayed on feet for odor elimination! 8 oz.
Garner's Garden Extra Strength Deodorant or Baking Soda Free!

1-This extra strength deodorant provides the highest protection against sweat and odor for 12+ hours!  If prone to irritation caused by baking soda, either choose our regular strength or baking soda free options.

NOTE
Products are for pick-up only at the Good Food Feast, which is the 2nd Saturday of the month, 3-5pm at Kheprw Institute (3549 Boulevard Place).