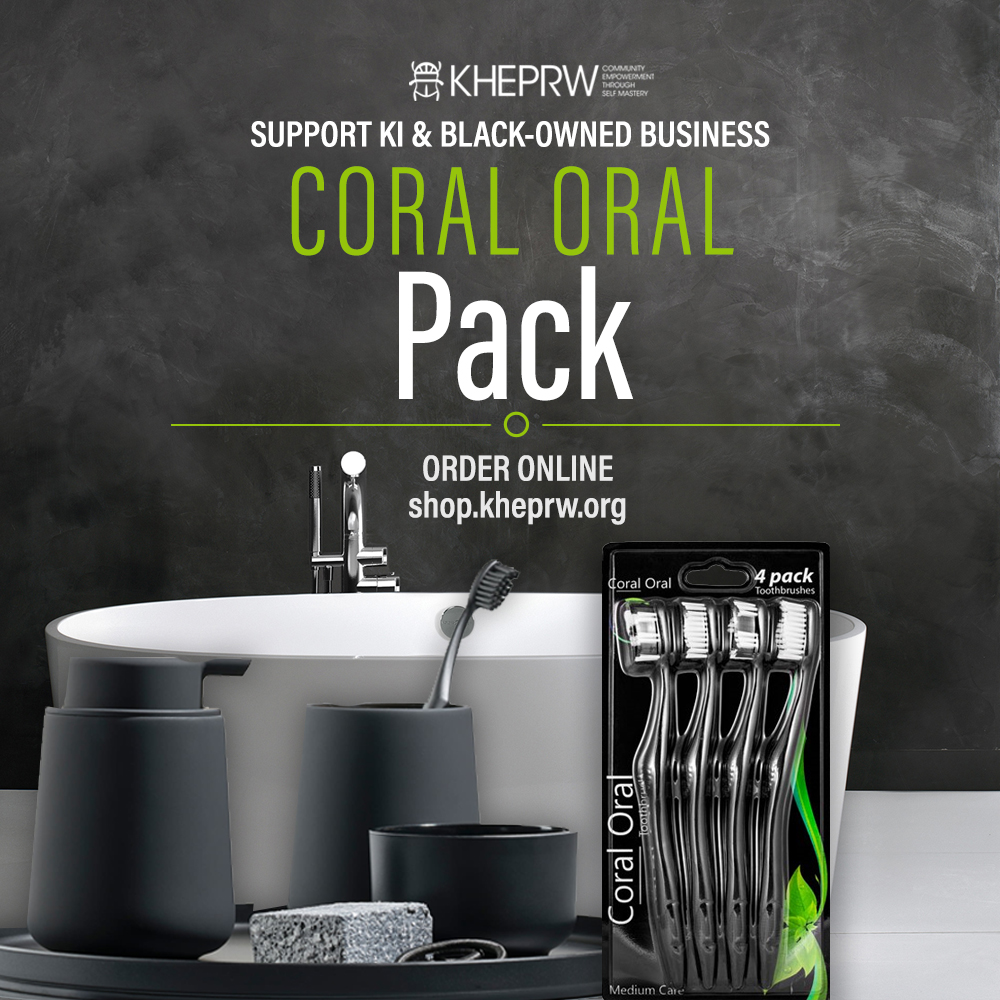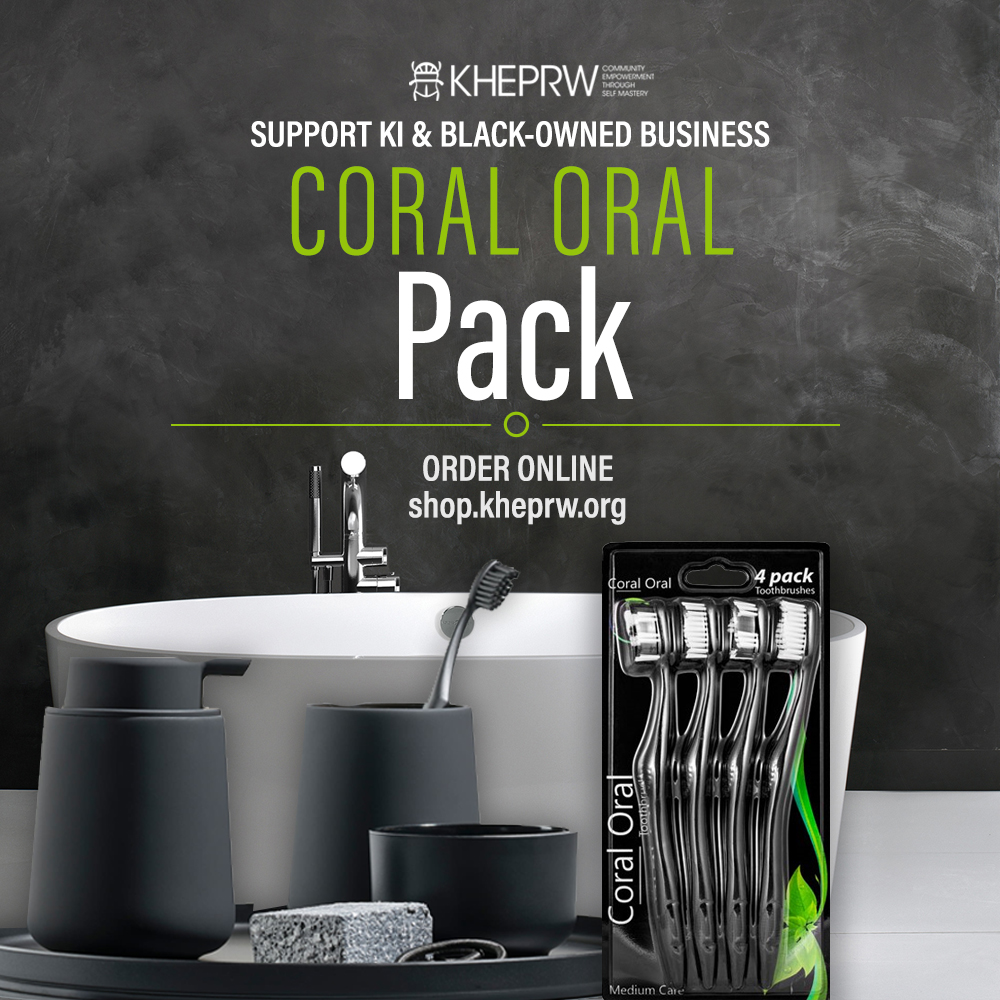 Includes:
3 Pack of Coral Oral Toothbrushes
Coral Oral Pack
Coral Oral is the first of its kind!

3- Packs for $10!Created by a youth group in Atlanta, GA!  Coral Oral is the first Black owned oral care company in the U.S.!
- Removes palque and surface stains and keeps breath fresh.
- Ergonomic angle help prevent overbrushing.
- Firm ridges for a slip free grip.
- Gentle tapered bristles made from nylon.
- Convenient scrubber on back of brush head cleans tongue and cheeks for fresher breath.
NOTE
Products are for pick-up only at the Good Food Feast, which is the 2nd Saturday of the month, 3-5pm at Kheprw Institute (3549 Boulevard Place).