Wow. What a year.
2016 proved to be a watershed year for Kheprw Institute. While there are many things I could focus on from our growing relationships with a variety of institutions, organizations and community all working to improve the quality of lives of people, I'd like to highlight 3 programming initiatives for 2016: the Community Controlled Food Initiative, Critical Conversations and Youth Leadership Development.
Community Controlled Food Initiative

---
The Community Controlled Food Initiative (CCFI) was launched January 2016 when KI, residents and other community voices came together to address the challenges of healthy food access in our community. Every month CCFI provides fresh produce (primarily from local farmers) and cooking demonstrations at our center.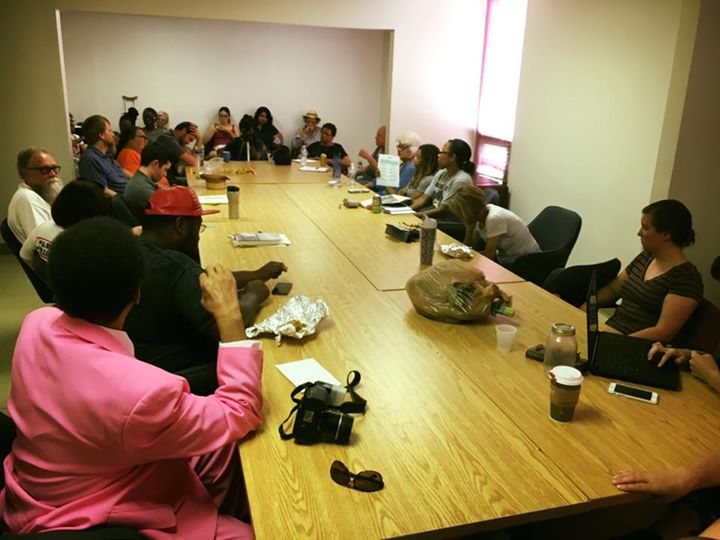 Since June, which was our first food share, we've grown to 40 families/members. Each month members pool their resources to purchase at wholesale prices. Members pay $25 per month (only $12 if they have SNAP/EBT). More details and online ordering can be found at food.kheprw.org
CCFI was born out of the closing of a local grocery store chain that served a predominantly inner-city, African American population. The closing led to 4 critical conversations about food access, food security, food systems and food, race and power.
In additional to local farmers we have purchased food from community-based urban gardeners. A major goal of CCFI, in addition to providing quality food, is to provide economic opportunity for residents.
This past year KI also moved our Urban Ag Science Lab, composting and our aquaponics operation to a lot in the Northwest Neighborhood where members of our leadership live. This site also provides land to support Tysha Ahmad a Northwest neighbor who is a farmer participating in Purdue's Urban Farm Incubator. One of the lessons learned from working with the farm incubator is the importance of access to healthy land for food production.
We're entering 6th year of collaboration with Duos Kitchen, where we pick up their food waste each week. Additionally they hosted one of our youth as an intern to learn about the culinary profession.
One of our goals for 2017 is to support food production on five additional lots in the Northwest Neighborhood to demonstrate the viability of food production on vacant lots in a decentralized food system.
Another one of our visions is to grow the initiative to be able to employ a project coordinator for CCFI and our other urban farm initiatives. We've also partnered with Purdue Extension to offer nutrition classes starting in January 2017.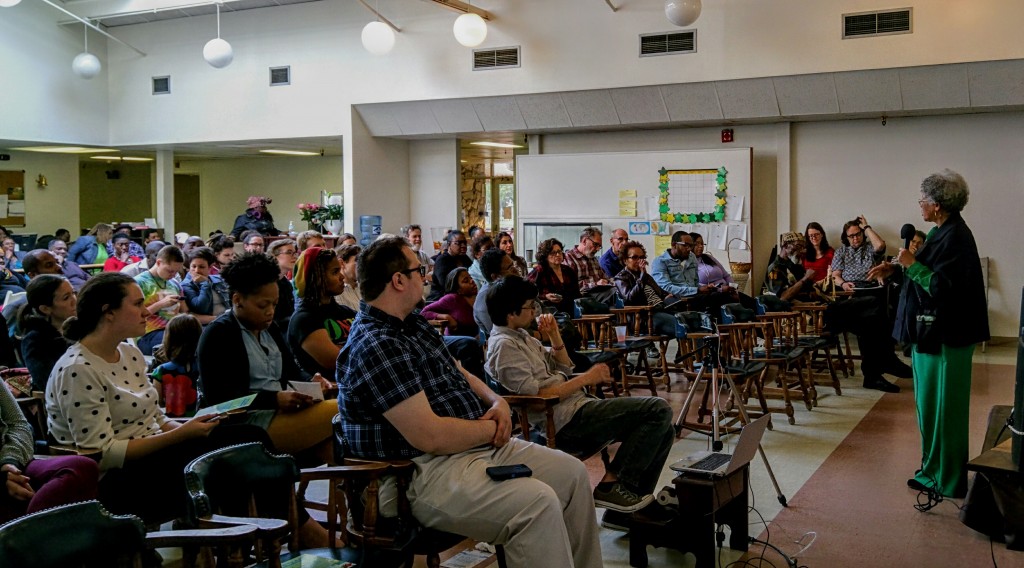 Critical Conversations

---
Over the years, KI has created a safe place for a diverse community (race, class, gender, activist, neighbors, academics, etc.) to gather and have discussions on sensitive and controversial subjects. In 2016 these included environmental justice, police/community relations, education, mass transit and gentrification.